Cool Software for Making 3D Photos
Posted by: Jesse on: 05/11/2012 09:06 PM [ Print | ]

---

Tweet

---
This handy little piece of software will gets lots of use for all of you 3D geeks out there. We have used Sandy Knoll Software's 3D Maker for many images you may have seen on the website. It works great, although it has a small learning curve. 3D Maker has a free demo available for Mac OSX (universal, too!), Windows, and even Mac OS 9. Theres no excuse not to give it a try!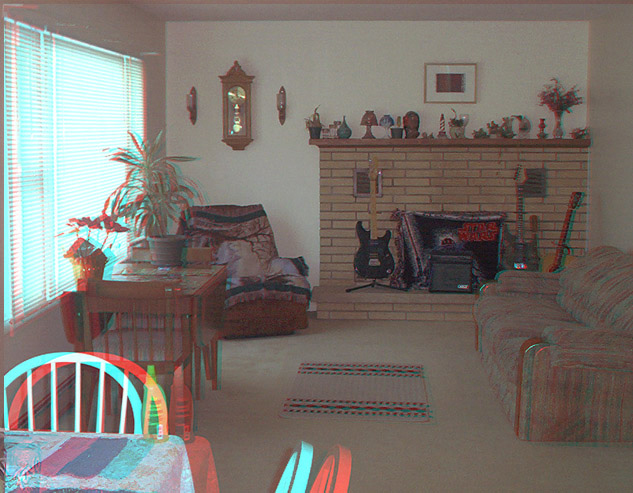 3D maker can do much more than make a picture into an anaglyph. It can integrate directly with iPhoto on a Mac, and also
-Create Stereograms
-3D Glasses Filter – Anaglyphs
-Single or dual frame Anaglyphs
-Create 3DMF objects or images with 3d effects
-Create 3DMF Cubes
-Create 3DMF Spheres
-Create 3DMF Cones
-Deform images into 3DMF Objects
-3D Animated Flags
-Add 3D Text to images
-Emboss Filter for images
-Drop Shadows
-Lasso and Pen tools for making selections easy.
-Plus many more miscellaneous image filters.
-Swap or extract 3DMF colors and textures
-Use a depth map for making 3d Stereograms
Read all about it at Sandy Knoll Software's website
here.
Or, download the demo directly from 3DGeeks.
Mac OSX
Windows
Mac OS 9
Photo courtesy Sandy Knoll Software, LLC.
---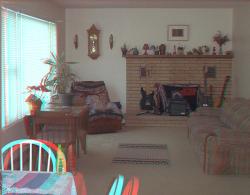 Comments
squs