RealD Integrates Stereoscopic 3D Technology with Unreal Game Engine.
Posted by: Jesse on: 05/16/2012 02:30 AM [ Print | ]

---

Tweet

---
Epic Games, Inc. (the developer behind "Gears of War" and "infinity Blade"), has now included RealD (the people who provide most 3D movies you watch) into its Integrated Partners Program for Unreal Engine 3. This partner program brings industry-leading middleware technologies to the company's award-winning Unreal Engine 3 (UE3), which powers many bestselling console, PC, and mobile games.
RealD software incorporates best-of-breed stereoscopic 3D gaming technology into the Unreal Engine, providing commercial UE3 licensees with access to the RealD Game Developer Toolkit source code. This new integration also extend to users of the Unreal Development Kit (UDK). UDK is the free edition of Epic's UE3 toolset, which has been installed on more than 1.4 million unique machines. Yes you read that right! As of today's May 2012 UDK Beta release, UDK developers can enable RealD's 3D technology for free, regardless of the commercial nature of their products. You can guess I am downloading it as we speak. (You can too, at
this
link)
The first UE3 game to utilize the RealD technology integration is Seamless Entertainment's "SOL: Exodus," a 3D space combat simulation for PC. The game's stereo 3D features will be made available through a Steam update today (May 14th 2012). Download the SOL: Exodus demo from 3DGeeks
here.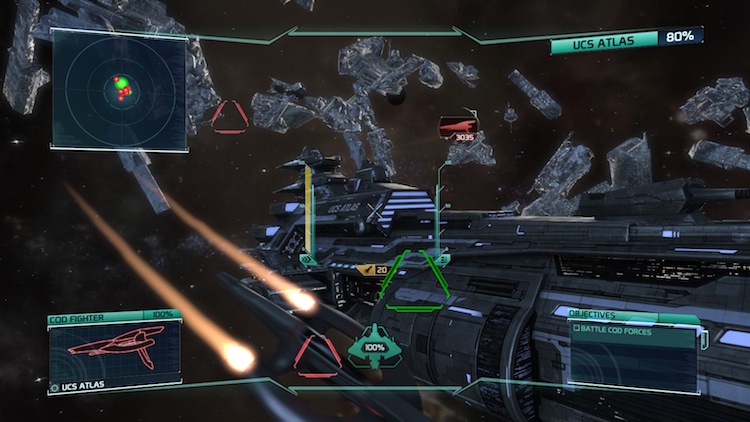 Picture via www.solexodus.com
"We first demonstrated 'SOL: Exodus' in S3D at SXSW ScreenBurn, and people were blown away," said Dan Magaha, studio director of Seamless Entertainment. "We had lots of repeat visitors and are excited to make the RealD-enhanced version of 'SOL' available to everyone."
"Joining Epic's partner program puts our technology at the fingertips of any studio interested in creating a premium 3D experience for discerning PC and console gamers," said John Matthews, Product Manager of RealD. "This integration also benefits developers of non-gaming UE3 applications, such as training simulations, architectural visualizations, and our Hollywood studio partners looking to enhance their pre-production pipeline."
"Bringing RealD to the Unreal Engine makes it even easier to give players the most cutting-edge stereo 3D games possible," said Epic Games President Dr. Michael Capps. "We are thrilled to make their tools available to Unreal Engine developers everywhere."
The geeky stuff:
The RealD Game Developer Toolkit allows for PC and console games to be rendered in stereo 3D and improves the 3D experience by managing camera separation and 3D depth effects in real time. There is no need for manual adjustments as objects entering the player's view are automatically displayed with clarity across an entire scene, not just the foreground. This creates a more immersive, natural experience that is both exhilarating and comfortable for many hours of gameplay. It makes stereographic 3D gameplay more like 3D movie at a theater.
Incorporating the RealD Game Developer Toolkit into UE3 brings to developers features such as Depth Budget Allocation, which stretches the perceived depth of any given scene to its maximum potential and corrects distortion typically found in stereo 3D games. DBA is especially useful, for example, in rendering horizons, which often appear flat and unnatural in stereo 3D.
The RealD Game Developer Toolkit also provides AutoCAM, a dynamic camera system that automatically optimizes the cameras for every frame. AutoCAM seamlessly adjusts settings for objects that are near or far away relative to the player and allows for maximum depth in every scene.
---
Comments
squs