3Bee3D Makes Stylish 3D Glasses that Don't Break the Bank.
Posted on: 05/18/2012 07:35 AM
Looking for some 3D glasses that don't make you look like
Justin Bieber?
Well don't fear, 3Bee is here!
3Bee3D is a 3D glasses company based in England. They offer the best looking 3D glasses around, with styles including aviators, wayfarers, clip-ons, kids glasses and more. 3Bee3D also offers official RealD certified 3D cinema glasses so you can wear your snazzy new glasses to the movie theater. All of 3Bee's products also work on LG 3D TVs, as well as most other passive displays.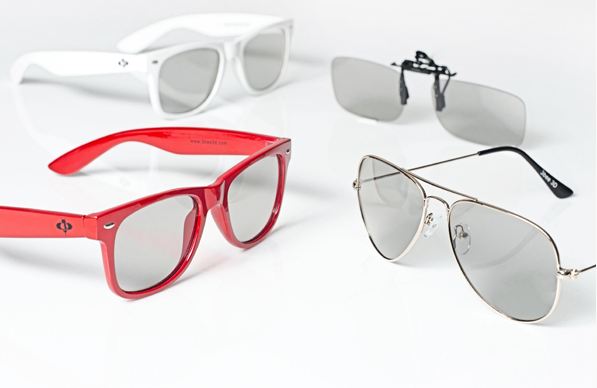 The best part about these glasses? They are inexpensive! Although not as inexpensive as the glasses we reviewed
from Bundle Monster
, prices start at just 1.50 (Great Britain Pounds) and climb to 13.89 (GBP) for the most expensive pair. Those prices are much better than most other "stylish" 3D glasses out there. The wicked-awesome red wayfarers are just 5.99! Check out all their models at
3Bee3D.com
Grab a pair of these glasses as soon as you can. Then post a comment, write on our
wall
, or
tweet
us so that we know how you like them!
---