Alioscopy Announces Use of Intel i7 Processors in No Glasses 3D Displays
Posted on: 06/05/2012 08:12 PM
Alioscopy, an autostereoscopic 3D display maker, announced that it plans to integrate the latest 3rd generation Intel® Core™ i7 processor family into its devices. These new processors will provide for smooth real-time playback of 3D content on its auto-stereoscopic 3D displays. As the demand for engaging 3D content played on 'no-glasses' displays continues to grow, Alioscopy is staying current with this latest family of Intel Core i7 processors that will help its customers to truly harness the attention-getting power of 'no-glasses' 3D content.
The new Intel Core i7 processor family significantly improves the digital signage solutions that Alioscopy already offers. This latest processor allows for a smaller, lighter and more concealable form factor. The processors are more powerful, and can run high frame rate 3D content without compromising quality. These are the same processors used in most Apple computers from desktops to laptops - they have some serious processing power!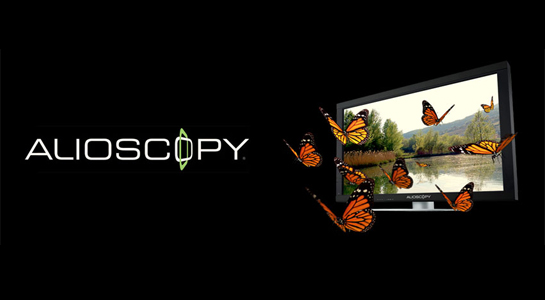 "By integrating the 3rd generation Intel Core i7 processor family into Alioscopy media players, we are able to offer faster and smoother auto-stereoscopic 3D content without adding additional graphics capabilties," said Pia Maffei, chief operating officer for Alioscopy USA. "The faster processing speeds from these new processors serves the real-time playback requirements for our new plug-and-play products, such as the Alioscopy virtual 3D Aquarium and 3D Art Reel—where fast frame rate is crucial. Along with the smaller form factor, hardware savings, improved reliability, lower energy costs and ease of deployment, the 3rd generation Intel Core i7 processor family helps us deliver an even more impactful experience for some of the most attention-getting, 3D digital signage and retail content available today," added Maffei.
Years in development, Alioscopy technology helps digital content creation artists, brand retailers, trade show exhibitors, service businesses and museums attract and captivate their audience with 3D content that has incredible depth and dimension on an LCD display fitted with a lenticular lens. Potential customers stop to view auto-stereoscopic 3D content at least twice as long as traditional 2D media. Alioscopy-generated content in 'no-glasses' 3D offers still, animated, and interactive imagery that simply can't be ignored!
---