Autodesk's 123D Catch Turns Your Photos Into 3D Models
Posted on: 09/07/2012 04:09 AM
There are
a few apps
out there that can make a photo into a 3D model, but most of them are either expensive, don't work well, or aren't available to most of the public. This is a total downer.
But, of course, Autodesk changed that. The software giant's new 3D modeling application called 123D Catch is part of a suite of four new 3D tools for the 21st century (a link for all of them will come later, don't worry. The coolest of the four is 123D Catch, which is about to blow your mind. It can take multiple images, stitch them together, and make a full, useable, 3D model that you can animate and use in video. Best of all: It works great!
Here is my crappy attempt at making some of our 3D glasses into a 3D model. The iPhone App I used worked very well and had detailed instructions, only problem was I had to make an Autodesk account in order to make the photos into a 3D model (the photos are uploaded to their server in order to make the model). Not to big of deal though.
The biggest problem was my silly mistake - I shouldn't have put a red and white object on a red and white background. But look how cool this model is! Screenshots: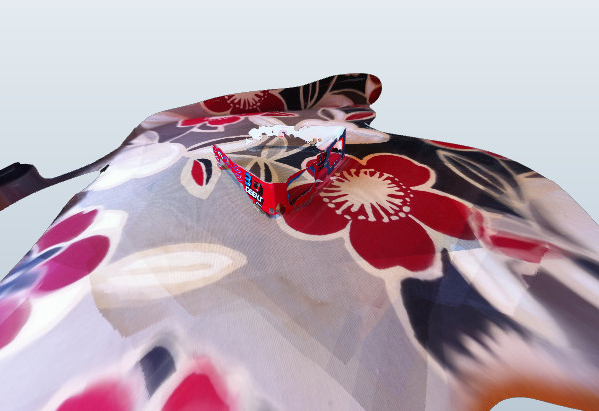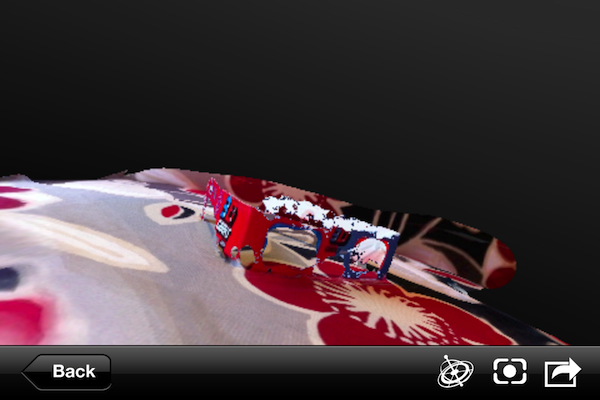 See the actual 3D Model
here.
Another really cool part about the iPhone app is that it uses the iPhone's gyroscope to let you move around your 3D model - just as if it was right in front of you!
There are 3 ways you can use 123D Catch
right now
, and for free. The first is to use the in-browser online application,
here
. If you don't have 20 to 40 pictures of a single object on your computer at the moment like most of us, you can download the free App for iPhone and iPad
here
; use the built in camera to snap away with ease. And if you want to get really serious right from the start, you can download the full 123D Catch computer software that will let you edit your models and create animations
here
. (Windows only)
---