Free 3D Glasses from Rainbow Symphony
Posted on: 06/22/2012 07:28 PM
Rainbow Symphony is a leading manufacture of 3D glasses and has made (literally) millions of 3D glasses over the 30 years they have been in business. Now this 3D giant is extending an offer to get 3D glasses for free. Seriously, free!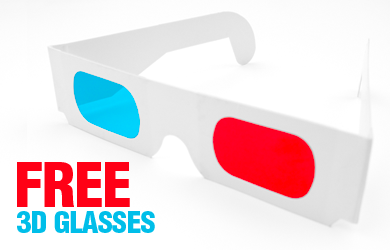 You even have choices of which glasses to get. You can pick one pair of anaglyph red/cyan 3D Glasses, 3D Fireworks Glasses, or 3D TV Viewers. You can also get Eclipse shades for just $1. Simply go to
Rainbow Symphony's website
to pick your glasses, mail a Self Addressed Stamped Envelope to their address with another envelope inside, and you're all set - you'll have your free 3D glasses in just a few days!
As soon as you get your glasses, you will be ready to view all of 3DGeek's awesome content! Go
here
to see all the details on this simple and fun offer.
---