Glasses Free 3D TV's on Public Display in France, Germany, Scotland, Prague, Taipei, Philadelphia, Beijing, Shanghai, London and New York. Updated locations list!
Posted on: 07/18/2012 12:20 AM
We reported that Stream TV Networks announced a location that would have one of their glasses free 3D displays available for public view
a few days ago
, and now we have an updated list of all the locations around the world that will have the displays! The locations for the Ultra-D televisions for public viewing are in time for the 2012 Olympics. The
Belushi's chain
will display 42-inch Ultra-D televisions at their London, Edinburgh, Prague, Berlin and Paris locations. Belushi's is the most prominent sports bars in Europe and is known for its rich variety of patrons. Ultra-D TVs will also be available in New York, Philadelphia, Taipei, Beijing and Shanghai.
Live 2D and stereoscopic 3D broadcasts will be auto-converted into stunning 3D
without
glasses Ultra-D format in real-time using the Ultra-D SeeCube Conversion Box. The SeeCube is the heart of the Ultra-D technology; it converts nearly all forms of content to the Ultra-D 3D glasses-free format.
"From the Grand Opening Ceremony to everything sports offers, consumers can watch in spectacular glasses-free 3D," says Mathu Rajan, CEO of Stream TV Networks.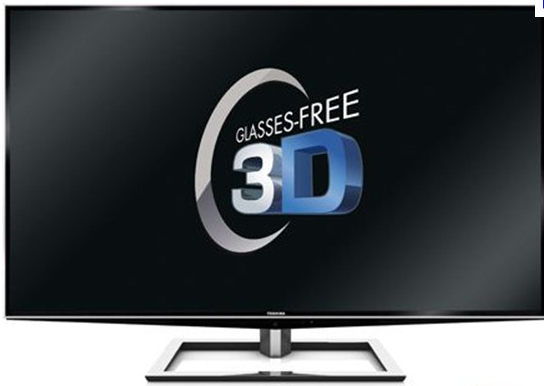 The locations will also host demos highlighting Ultra-D technology's compatibility with the iPad, iTunes, App store, and Apple TV. Content from sites like Netflix and Hulu and devices like BluRay players, XBOX and the PS3 will also be displayed, as the SeeCube converts everything to auto-stereoscopic 3D.
Matt Young, the company's representative in London says: "The change that Ultra-D brings from all the other 3DTVs is mind blowing."
Belushi locations selected for Ultra-D™ televisions are:
13-15, Shepherd's 
Bush Green
London W12 8PH
9-13 Market Str
Edinburgh
EH1 1DE
Mosaic House
Odburu 4
12 00 Prague
Rosa-Luxemburg
Str 39-41
10178 Berlin
159 Rue Crimee
75019 Paris
Other locations are:
Blondies
212 W 79th
New York, NY 
10024
Walkabout
11 Henrietta 
Str
London
 WC2E 8PY
Miramar Hotel
No. 83, Sec. 3, 
Civic Blvd.

Taipei 10491
Super Brand Mall
168, Lujiazui Xi
Rd, Pudong

Shanghai
Grand Gateway
No. 1 Hongqiao 
Rd, Xujiahui 
Xuhui District
Dinghao PC Mall
Room 4955, Building A,
 Phase 2 Dinghao 
Electronic City

Zhongguancun, Haidian
---