Leap Motion Provides 3D Hands Free Motion Control
Posted on: 05/22/2012 08:33 PM
We have all heard of the Microsoft Kinect. Its pretty neat, but pretty expensive ($250 for the Windows version) and it took Microsoft forever to let 3rd party developers create apps for it. So your probably thinking "Gosh, theres got to be another product out there like it". Well, Leap is about to light Microsoft's socks on fire.
Leap is a new start-up by CEO Michael Buckwald. They have developed one revolutionary product in truly Steve Jobs form - the LEAP. It tracks your hand motion - extremely accurately - and lets you control your computer hands free. Not only that, you don't need some weird operating system, don't need to setup 3 separate camera, and don't need to pay a lot of money. Its only $70!
Leap touts to "Say Goodbye to Your Keyboard and Mouse" and says "Leap represents an entirely new way to interact with your computers. It's more accurate than a mouse, as reliable as a keyboard and more sensitive than a touchscreen.  For the first time, you can control a computer in three dimensions with your natural hand and finger movement."
The iPod-sized device creates 8 cubic feet of 3D interaction space, and 200 times more sensitive than any other similar product on the market, regardless of price. It works on both Windows 7/8 and Mac OSX. Anyone can use it, because the LEAP uses logical hand gestures to control 3D space.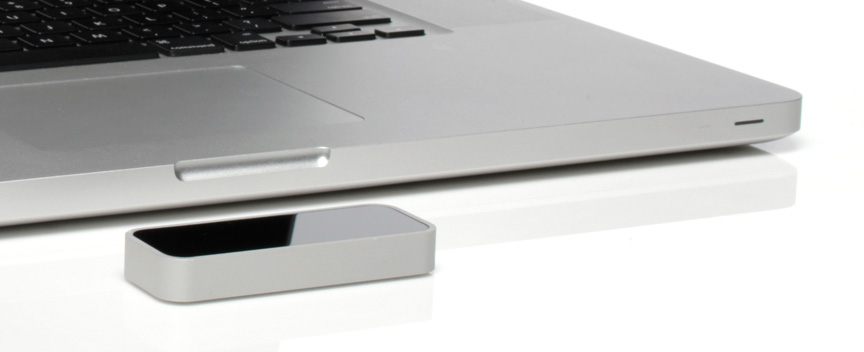 Looking out and beyond, just think about what else the LEAP could do. With autostereoscopic (no glasses) 3D displays coming to the consumer market soon, you could actually reach out and grab 3D objects and control them in 3D space - without any glasses or gloves or weird devices. The experience would be totally natural! Leap is open to this idea, too. The platform is already open to 3rd party developers, and at some point will include a sort of "App Store". You can apply for the SDK right now,
here
.
These units except to ship around December 2012 or January 2013. There are even a limited number available for pre-order. Get your pre-order in now, because I already did, and I have a feeling everyone else will too. The process is super-simple, and your card won't be charged until the unit ships.
This product is truly a world changer. It brings those "far away" movie scenes like Tom Cruise swiping through Minority Report's 3D computer interface to life… and for only $70! (thats the price of a nice mouse these days)
Photo and video via www.leapmotion.com
---