Lucky Fans Win Big at Katy Perry: Part Of Me 3D When they Find "Pink Tickets"
Posted on: 07/09/2012 04:58 AM
Moviegoers across the U.S. and Canada have been discovering "Pink Tickets" at theatrical showings of
Katy Perry: Part of ME
since the film's opening on Thursday, July 5th. Moviegoers who found the "Pink Ticket" at their participating theater during a showing of the 3D event film were given the ultimate fan experience to come to Los Angeles, meet Katy, and hand out with the pop star for a pizza party and movie night. Heres two of the winners below (I wonder if any boys won?).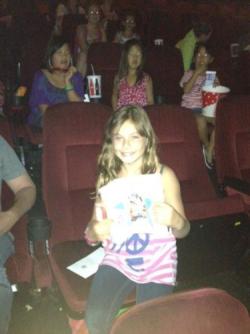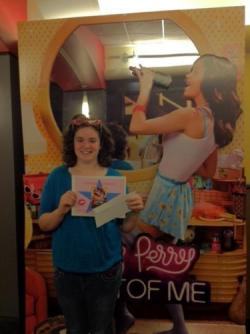 The lucky Pink Ticket winner from Los Angeles, New York, Dallas, Toronto, Phoenix, San Francisco, Chicago, Philadelphia, Miami, Kansas City and a few other cities around the country will meet-up with Katy for a pizza party and movie night out, where she will share one of her own favorite movies with the winners! I doubt she is a horror fan, so Dial M for Murder in 3D is probably not on the list...
---