Make a 3D Model of Your Face from a Single Picture Right Now!
Posted on: 08/01/2012 04:49 AM
3D Face reconstruction has been around for a while now, but it has never been this easy. The European company Vizago has figured out how to make a high quality 3D mesh from just a single photo of your face. Not only that, but they can do it right in your web browser!
"The patented Morphable Model Technology allows you to create 3D faces from a single user photo. This enables you to create virtual characters without dedicated scanner hardware."
says Vizago.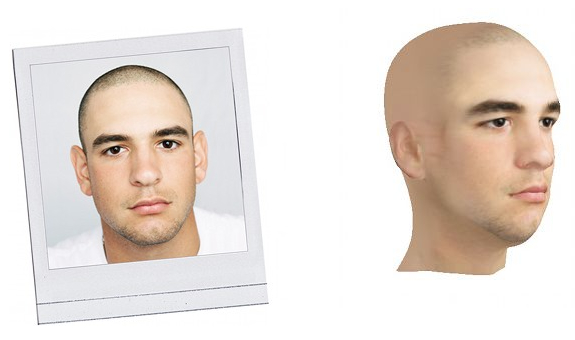 The software can also be used to easily manipulate expressions, and your face itself (ever wanted to have a nose like Michael Jackson?). It is also easy to put your 3D face in the place of another face. Like Napoleons portrait, for example. You can see all the cool screenshots here at
Vizago's website
, but the best way to learn more about this cool technology is to stop reading this article and go to
Vizago's demo page
. You have to register for an account really quick, but trust me, its worth it!
---