Off Topic: Google Gets its Face Fined Off
Posted on: 07/11/2012 08:10 AM
We found this story earlier, and its too interesting not to post (and too funny, for that matter). I guess Google just can't get enough information about you!
So, the Federal Trade Commission is planning to fine Google $22.5 million for hacking around privacy settings on iPhones and iPads that use Apple's Safari browser.
Consumer Watchdog had filed a complaint in February with the FTC after Stanford Researcher Jonathan Mayer revealed what Google was doing.
"Google hacked past a key privacy setting on iPhones and iPads and other devices using Apple's Safari browser, placed tracking cookies on them and then lied, saying the settings were still effective," said John M. Simpson, Consumer Watchdog's Privacy Project director. "I am delighted the FTC appears ready to take strong action against an obvious violation of Google's promises to honor users' privacy in its 'Buzz' Consent Decree with the Commission."
The fine was expected to be the largest penalty ever imposed on a single company by the Commission. Under terms of the consent decree the FTC could fine Google up to $16,000 per violation per day.
"The size of the fine is apparently a record for the FTC and in that context sends a strong message about the seriousness of Google's wanton and egregious privacy violation," said Simpson. "Nonetheless, it's a drop in the bucket for Google. It would have been better to base the fine on a substantial percentage of the company's annual revenue, which was $40 billion last year. Google should feel real pain for its wanton violation."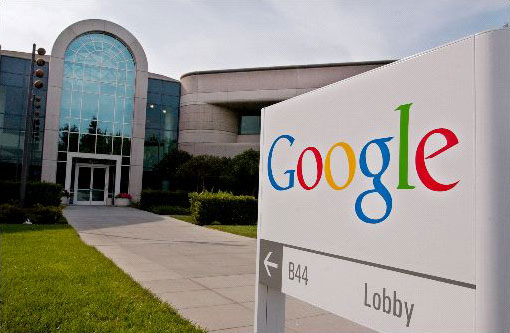 A study released Feb. 17 by Jonathan Mayer of Stanford University's Security Lab, and the Center for Internet and Society, found that Google was circumventing a privacy setting in Apple's Safari web browser. Like most web browsers, Safari provides the option not to receive third-party "cookies." (Cookies are small bits of code placed on the browser and can be used by ad networks to track you as you surf the web.) Blocking third-party cookies is supposed to prevent such tracking.
Read Jonathan Mayer's study
here.
The Stanford study found that three other companies – Vibrant Media Inc., WPP PLC's Media Innovation Group LLC and Gannett Co.'s PointRoll Inc. - were also circumventing the Safari privacy setting, but it was not clear if the FTC is planning action against those companies. The Wall Street Journal is credited to have found the news of the $22.5 million fine today.
---