Sharp Releases 90" LED 3D TV - Largest TV in the World
Posted on: 06/19/2012 07:22 AM
80 inch TV's are so old school! Sharp just took the title of worlds largest TV again with their new 90" 3D LED TV. If you are a "bigger is better" kind of person, this TV is for you.
Not only is it huge, its packed with nice features. My favorite is the Quattron technology, which introduces a yellow sub pixel for billions more colors. Not millions - billions. Its quite stunning in person! This TV is in good shape physically, too. Weighting in at just 141 pounds (without stand) and a mere 4.5 inches thick, this big boy can be mounted on a wall with ease. No special mount needed, thank goodness. Sharp likes to save energy, so this TV consumes very little power considering the size. It will cost you only $28 a year to operate.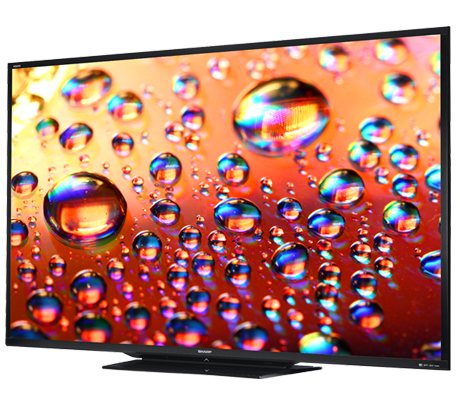 Of course, what massive range-topping TV goes without 3D? The AQUOS Active 3D system delivers full 1080p that doubles the resolution of standard passive 3D TVs. Backing it up is the Quattron system, which doubles the brightness over conventional 3D TVs (if you have an active 3D TV you know why this is important). One of the nicest features in Sharp's 3D world is the ability to watch 2D or 3D content at same time. You know that one friend that always whines about watching in 3D? No problem! They can watch 2D at the same time you watch 3D.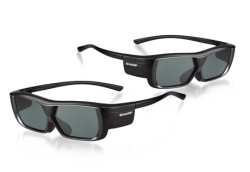 The LC-90LE745U comes with built in WiFi, Smart Central, and full web browser for all you smart TV lovers. The price is something to love too - only $11,000. Which, by the way, really is inexpensive compared to that other
80 inch Panasonic
we posted about. All in all, this TV should be on any man cave shopping list. Remember, Kobe Bryant is shorter than this TV's width by 2 inches!!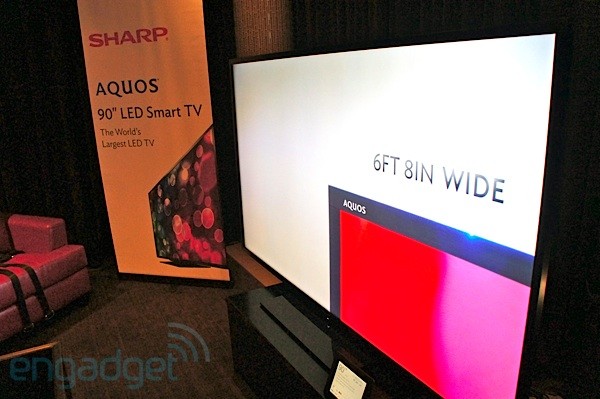 ---