StandsandMounts.com Releases New 3D TV Wall Mounts
Posted on: 06/10/2012 07:18 PM
StandsandMounts.com is a online provider of TV wall mounts, stands, and shelves. They offer hundreds of models and options to choose from; you are sure to find the perfect stand for your LCD or flat screen TV (or even CRT monitor!).
In order to make the perfect TV mount, weight and size of current models is important to account for. The new TV stands and wall mounts that have been released by StandsandMounts.com have been reconfigured to accommodate the new ultra-slim 3D flat screen TVs released by companies like Samsung and Sony.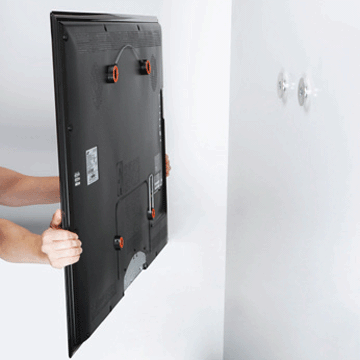 "Technology is always changing and improving," says Carol Moretto CEO of StandsandMounts.com, "Think about what a TV was ten years ago and compare that to what TVs are today... We used to think CRTs were the highest quality, then it changed to plasma, next LCD, and now LED is the top tech. Televisions have changed and will continue to change in size, appearance, and weight frequently, so it falls on companies like us to provide our customers with the most up-to-date and recent TV wall mounts, stands, and competent shelves. If the mount doesn't fit the television, there isn't any point in purchasing the mount, so we do our best to keep our product line current as well as affordable and stylish."
Every mount and stand has been designed to fit every major brand's television make and model. Displays made by companies such as Sony, Samsung, Visio, and LG now have mounts and stands available that can easily accommodate the varying size and weight differences between the different brands.
The new mounts include 3D ready stands that can hold any modern 3D television; regular and extended swivel mounts for any LED; and even  new overhead mounts for customers who still have CRT televisions in their homes. Swing by StandsandMounts.com and check them out!
---