Stream TV Networks Installs First Glasses Free 3D Display in London Pub for Public View
Posted on: 07/11/2012 07:43 AM
Stream TV Networks
just announced that they choose London as the first location for Ultra-D TV public viewing Europe. The Walkabout in Covent Garden at 11 Henrietta Street in London will install the first ever Ultra-D display unit in the UK in time for the 2012 Summer Olympics, broadcasted live on the BBC, Sky and ESPN. Live 2D and with-glasses (stereoscopic) 3D broadcasts of the Olympic Games will be auto converted into the stunning glasses free Ultra-D 3D format in real-time, using the Ultra-D SeeCube conversion Box. The viewing location will also host demos to highlight the Ultra-D technology's compatibility with the
iPad, iTunes, Appstore and the Apple TV
. Matthew Young, European representative for Stream TV Networks in the UK said: "We chose Walkabout for the first ever screen as it's well known as the best live sports venue in London."
The manager of the Covent Garden Walkabout Bar, Dal Jones, states that Ultra-D is "1000% better than anything else I have seen in glasses free 3D. I am very pleased and truly excited to be the first UK bar to be able to offer this to our customers." (As we know, the British love their 3D bars. Remember the
Sky 3D pub finder
?)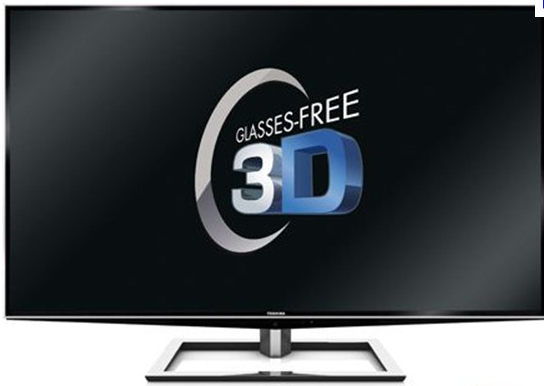 Stream TV Networks is placing demo units at high traffic venues in metropolitan areas in the US, Europe, Taiwan and China to showcase the Ultra-D technology to consumer before products become available to us normal people. In the US, the first venue to showcase Ultra-D will be
Blondies Sports
in New York City, located at 212 West 79th Street, also in time for the 2012 Olympic Games.
Ultra-D enables the seamless autoconversion of 2D and 3D with glasses content into autostereoscopic (glasses-free) 3D in real-time, so that virtually every kind of video feed can be viewed in 3D, and without glasses. The Ultra-D technology has also been optimized for the iOS and Android operating systems for enhanced connectivity to peripheral devices. 
Additional consumer viewing locations for Ultra-D technology will be announced in the coming weeks and will include additional venues in New York, Philadelphia, London and various locations throughout China. We will be sure to keep you updated!
"Ultra-D is the first 3D without glasses solution that has been able to eliminate viewing angles and offer the high quality, glasses-free 3D experience we've all been waiting for," says Matt Young for Stream TV Networks. He adds, "Being able to offer this in time for the Olympics just adds to the viewing experience and enjoyment of the games being in London."
The Walkabout in Covent Garden is "the Home of the Awesome Spirit of Australia in Central London, and also the West End's Premier Sport's Bar and Party Shack!"
The Walkabout is located at:
11 Henrietta Street  
London, Greater London  
WC2E 8PY
---