Upcoming 3D Blu-ray Movie releases for May 2012
Posted on: 05/11/2012 08:44 PM
May 6th, 2012
Ghost Rider: Spirit of Vengeance 3D Blu-ray
Former stuntman and bounty hunter of rogue demons Johnny Blaze has been living in self-imposed exile, believing that his powers are a curse. But when he is approached by a member of a monastic order who is looking for someone to protect a mother and her son, who are being pursued by the devil in the figure of a man named Roarke, the Ghost Rider takes the case.
May 8th, 2012
Underworld: Awakening 3D Blu-ray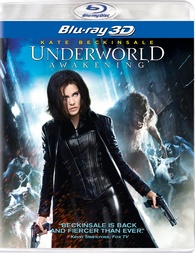 The vampire warrioress Selene, escapes imprisonment to find herself in a world where humans have discovered the existence of both Vampire and Lycan clans and are conducting an all-out war to eradicate both immortal species.
Shock Labyrinth 3D Blu-ray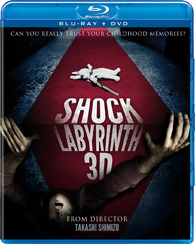 A group of teenagers take a sickly girl to a hospital only to find out it is a horrific labyrinth.
May 15th, 2012
History of the World in Two Hours 3D Blu-ray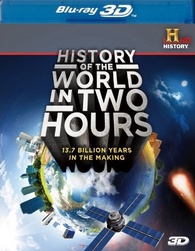 From the formation of the earth and the emergence of life, to the advance of man and the growth of civilization, the CGI-driven special History Of The World In Two Hours offers viewers a rapid-fire view of 14 billion years of history - an epic story that reveals surprising connections to our daily lives.
May 31st, 2012
Earth 3D Blu-ray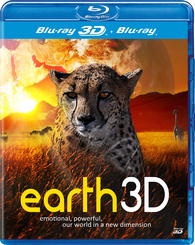 Lord of the Dance 3D Blu-ray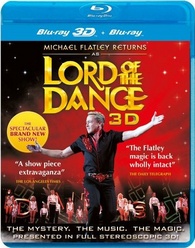 Tells a timeless story based on Irish folklore of good versus evil, & through the media of dance & music it is understood and appreciated by every culture.
A Better Tomorrow 2K12 3D Blu-ray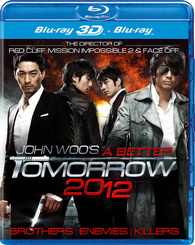 A Korean remake of John Woo's suscessful "A Better Tomorrow", it tells of Hyuk (Jin-mo), who lives the fast life as a high-ranking mobster in Busan, South Korea with his closest pal, fellow mobster Lee Young-Chun (Seung-heon). Hyuk is haunted by the memory of leaving behind his younger brother Chul (Kang-woo) and mother as they attempted to flee into South Korea from North Korea. In a set-up, Hyuk by the police and jailed. Three years later, he is released and travels back to Busan to find his younger brother Chul now a high-ranking police officer. Hyuk tries to earn back the trust of his brother, but rejection and betrayal are hard to forget. Things come to a head when Young-Chun pulls Hyuk into doing one last gig. It happen to be the case that Officer Chul is in charge of, and the three brothers meet again one final time.
---