Vivitek Qumi Q2 3D Pocket Projector is Surprisingly Cheap
Posted on: 07/07/2012 02:46 AM
Vivitek makes projectors. Vivitek makes pocket projector. But did you know Vivitek makes full 3D and HD pocket projectors that only cost $450 bucks? The device in question is the Vivitek Qumi Q2, which weights in at only 1.4 pounds. With 720p resolution, this little projector is a seriously heavy hitter. Its LED light source provides 30,000 hours of life so you never need to change a bulb (unless you're a total projector whore). Its pretty bright too - 300 lumens with 2500:1 contrast ratio. The Qumi brings everything you need, including a built-in 1W speaker, and USB and MicroSD slots for easy memory expansion. All the buttons are touch sensitive, too. What a nice touch! (no pun intended).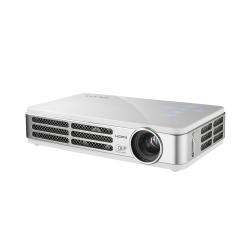 The most exiting part is that the Qumi Q2 is the first pocket projector to be 3D ready via DLP Link. You can carry this projector in your pocket, then set up a super-fast 3D projection(with your smartphone, if you wanted) onto any surface, and then whip out your active 3D glasses and you are good to go - just like you were at the movies!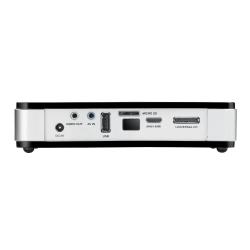 And of course, don't forget its about the same price as other quality 2D pocket projectors with similar specs. Sure, there are cheaper 3D projectors out there (like
this one
), but none that are this small. Find the Vivitek Qumi Q2 on
Amazon for $449.00
with free shipping and get projecting in 3D!
---