Will Amazon Join the Google vs Apple Map War?
Posted on: 07/04/2012 08:29 AM
Google announced
new 3D maps
last month, just one week before Apple announced that it had built
its own 3D maps
for the new iOS6, getting rid of Google for good. But, very surprisingly, Amazon seems to want to get in on this seemingly pointless war. Amazon just bought 3D mapping startup UpNext...
Amazon closed a deal with UpNext last Monday, indicating that it could be bringing its own maps app to the Kindle Fire tablet. The acquisition also hints at GPS integration in the Kindle, and possibly even an Amazon smartphone (if you really want to stretch the possibilities).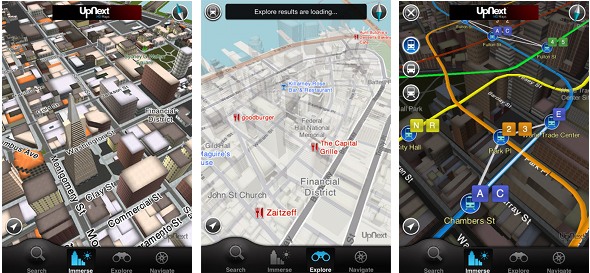 We don't know how much this little map company cost Amazon, but investors are getting a five times return on their investment from 16 months ago, which was about $500,000. Doing some quick math, that means Amazon has made a pretty significant investment.
UpNext was founded in 2007 by four school friends in New York to offer interactive, detailed 3D maps of cities and venues. The company already has iPad, iPhone and Android apps, and has worked with NFL to provide 3D maps for Super Bowl visitors. UpNext is now being relocated to Seattle as part of the acquisition terms.
---