Win 2 Free Tickets to Dredd 3D Advance Screening with Karl Urban!
Posted on: 07/04/2012 12:28 AM
ScreenCrave is holding a giveaway for 2 tickets to see an exclusive screening of Dredd 3D this July 11th at Comic-Con in San Diego. Not only that, the star of the movie, Keith Urban, will be there watching with you! All you have to do is post a comment on ScreenCrave's website (
here
) telling who your favorite Character from Dredd's world is and why in 50 words or less. The 5 most entertaining comments win a pair of tickets to the screening!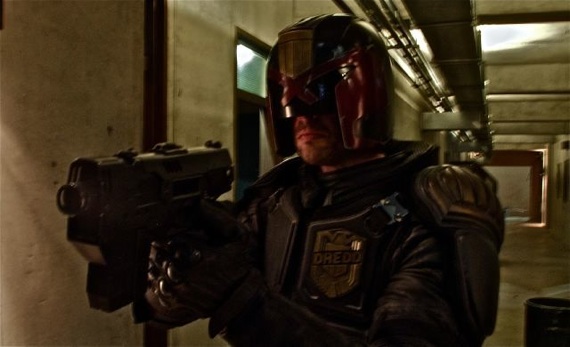 Here
is where to post you comments, and here is the entire article from ScreenCrave:
"Comic-Con is almost here and Lionsgate and the Masters of the Web, are starting us off right by giving away tickets to a super exclusive screening of Dredd 3D. Introducing the screening will be none other than the leading man himself, Karl Urban, who is a huge fan of the comic and has vowed to keep on the helmet (something Sylvester Stallone failed to do fifteen years ago) throughout the entire film. If you want to find out if he's a man of his word, you'll have to win some tickets to see him in Dredd 3D this July 11th, opening night of Comic-Con! And then come and see him talk about the film and moderate the Master's of the Web panel on Thursday, July 12th (though wouldn't it be a feat if he left the helmet on for that?).
Win some tickets to the advanced screening of Dredd 3D at Comic-Con? now…
Here's how it works—in the comments wall below, tell us who your favorite character is from Dredd's world and why in 50 words or less. The five most entertaining comments will win a pair of tickets each to the Comic-Con Advance Screening of Dredd 3D with Karl Urban. Be sure to submit your entry by Sunday, July 8, 11:59 pm (PST), and to include a valid email address. The winners will be announced on July 9th!
The advance screening takes place on Wednesday, July 11, 2012 at the Reading Cinemas Gaslamp in San Diego (701 5th Ave., San Diego).
And whether of not you make the screening, come check out Karl Urban at the Masters of the Web panel on Thursday at 4:30, featuring yours truly from ScreenCrave.com as well as Mike Sampson (ScreenCrush.com), Jen Yamato (MovieLine.com), Erik Davis (Movies.com), Steve "Frosty" Weintraub (Collider.com), Grae Drake (Fandango.com), Jenna Busch (Cocktails with Stan Lee), and Edward Douglas (ComingSoon.net), and hosted by John Campea (AMC Theatres). Fun happens in Room 24ABC!
Also, be sure to swing by the Dredd facebook page and www.JudgmentIsComing.net to find more details about the advanced screening. Hope to see you all there!"
---