Posted by: Jim on: 07/21/2012 01:19 AM
75-inch LED Smart 3D TV + Angry Birds = Awesome.
The new 75-inch ES9000 LED Smart 3D TV will deliver a larger-than-life, extra-premium experience along with a timeless new design concept incorporating a beautiful rose-gold-colored finish and super-slim 0.31 inches curved bezel with no visible seams.

Samsung also revealed a brand new Angry Birds App for Samsung's Smart Interaction-enabled TVs. For the first time ever, consumers will be able to enjoy Angry Birds entirely with gesture controls – no controller needed. Angry Birds will be available via free download later this month on Samsung 2012 LED 7500 and up models and Plasma 8000 models. A dedicated app for Angry Birds animated content will be available later this year.

"We couldn't imagine a better way to unveil our new flagship TV and a literally game-changing new app, then here at the Intrepid alongside the Space Shuttle Enterprise," said Joseph Stinziano, Senior Vice President of Home Entertainment, Samsung Electronics America. "The Intrepid and Space Shuttle are each iconic symbols of innovation and discovery and Samsung also is driven to push boundaries and deliver a sense of wonder and delight."

The ES9000's picture quality provides an enhanced Smart TV experience, utilizing Samsung's Micro Dimming Ultimate and Precision Black Local Dimming technology to deliver richer, more optimized color and detail; the highest contrast ratio on a Samsung Smart TV to date; and the best picture quality available on a Samsung LED TV.

The Samsung ES9000 will be available for purchase in August at specialty retailers for an MSRP of $9,999.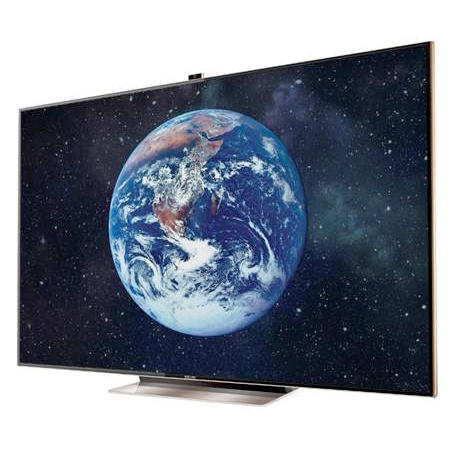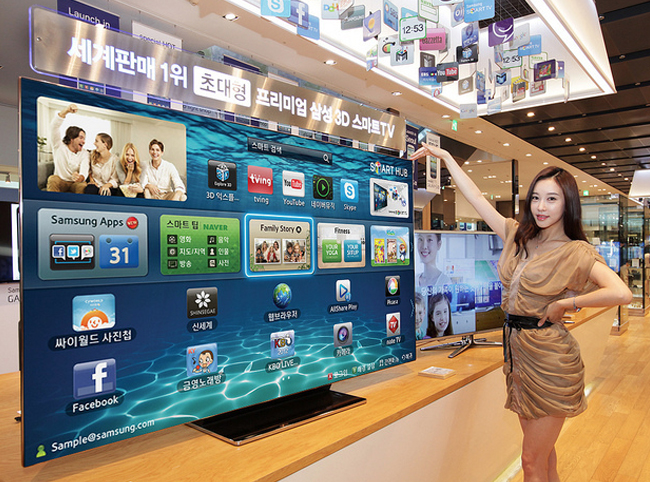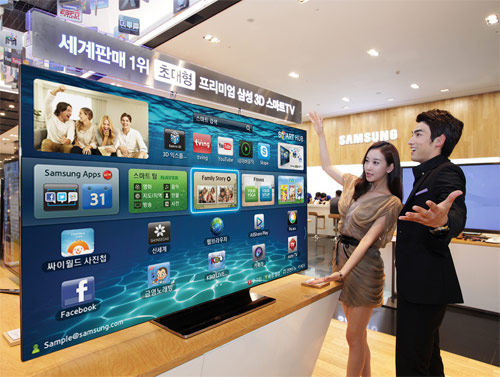 ---
Comments