Posted by: Jesse on: 01/18/2013 04:32 AM
MAUZ makes your iPhone even more useful than it already is, turning it into a fully-functioning, configurable mouse that also works in 3 dimensions (plus gesture control!).
We saw XBox Kinect, we saw Leap Motion, and we saw this new software. All of those motion control devices are really cool, but are nothing that you would use on a daily basis. This is where MAUZ comes in and takes the cake... and ice cream.

According to the devices creator, Gilad Meiri, "MAUZ is a 'Minority Report' interface powered by your smartphone." While at first I wasn't convinced, as soon as I saw this new (wonderful) device in action I was a believer...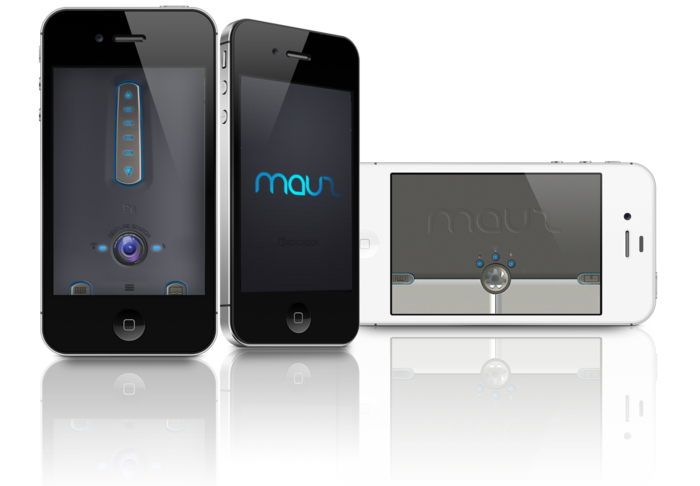 Instead of taking the approach of making completely new hardware like other motion controllers, Gilad used the gyroscopes and accelerometers already built in to the device 400 million of you already own - the iPhone. This, combined with a keychain-wearble dongle, make for a small and simple piece of hardware that packs some series punch.
Motion control isn't the only deal going, here. MAUZ is a full mouse with (user configurable to their specific needs) left click, right click, scroll, and more. Tip it sideways and it becomes a TouchPad like Apple's Magic TrackPad. Is never having to buy a computer mouse again not good enough for you? Thats fine, because you won't need to buy a TV remote either. Yep, MAUZ can control your Smart TV too.
There are some ideas that are cool, and there are some ideas that are functional. MAUZ is both of those, plus some!
You can help create MAUZ through the crowdfunding website Kickstarter. They need your help to get $150,000 in order to launch the new product. Doing so can get you some pretty nice perks, too. See the campaign below, or directly here on Kickstarter.
See MAUZ's website here: http://mauzup.com
---
Comments