Posted by: Jesse on: 11/01/2012 09:09 PM
This website lets you totally customize your own robot right in your browser, then get your creation sent right to your door.
You have your choice of hundreds and hundreds of different parts, decals, and poses for you new best friend. The customization interface is really easy to use and intuitive, just make sure you use Firefox or Chrome.

I had to try it our for myself, so I created this little guy (don't make fun of my design!).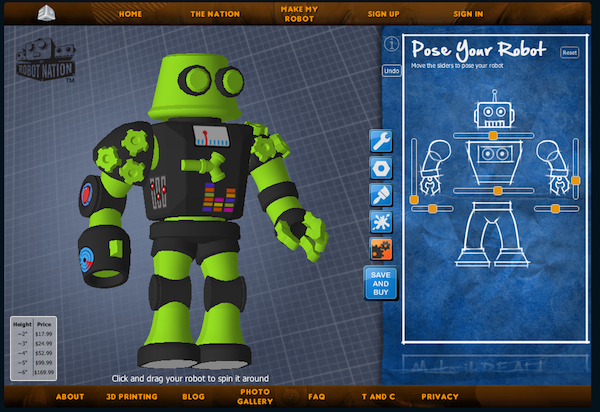 Wether you are young or old, giving a gift or getting one for yourself, a 3D printed robot is super-cool. I know its on my Christmas list.

After you create and order your robot might be submitted into the hall of fame. You can see most all the awesome robots that have been made at the gallery.

Prices range greatly, depending on the size you want. 2" starts at $17.99, and goes all the way up to 6" for $169.99.

Build yours now at http://www.myrobotnation.com
---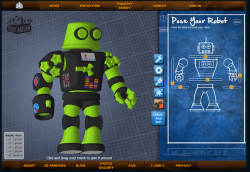 Comments