Posted by: Jesse on: 02/07/2014 04:30 PM
Nope, not kidding. The Scottish company Caskstrength is now selling whiskey in "the worlds first 3D bottle packaging".
3D is a blended malt created from 3 single malts: Dailuaine, Dalwhinnie and Dufftown (3 "D's", get it?). Even though a bottle about $80, you get quite a bit for the price - including 3D glasses, and its a limited production of 504 bottles (yes, it looks like some is still available for sale if you want to take the plunge).

The best part? The creators made a short film about it. Put your 3D glasses on!



Buy 3D Whisky here: http://www.masterofmalt.com/whiskies/caskstrength/caskstrength-and-carry-on-3d-whisky/
---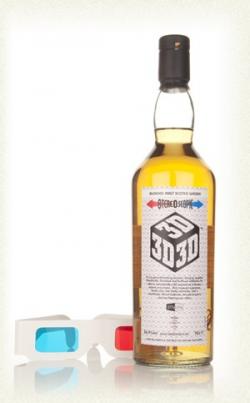 Comments
Related Stories
Don't want to cook?
here's how to make a 3D paper turkey using Blender. ...
Epikur II I Want To Run 3D Music Video
There is just something about trippy electronic music and 3D video that works great, even if you aren't a trippy electronic kind of person... ...
Want to spend $30,000 on a 3D TV? We found one for you!
This insanely expensive Panasonic 3D TV (model name TH-85VX200U) is a massive 85". Check it out!...