3D Garage Door Covers Make Your Garage Not Suck
Posted by: Jesse on: 08/16/2012 04:30 AM [ Print | ]

---

Tweet

---
Garage doors are a thing of necessity, not a thing of beauty. Get yourself a pale white aluminum slab and you're good to go, says your overly average neighbor.
Folks, it doesn't have to be this way. Why settle for 'good enough' when you could really stand out from the crowd with a 3D garage door? Thats right; the German company style-your-garage-door.com has found a way to make amazingly realistic covers for your garage door. These covers are similar to the 3D sidewalk paintings you may have
seen around recently
- someone who is really good at art (and math) figures out how to make a 2D image look like it has depth. They aren't expensive, and come in a lot of fun designs. Keep reading, I know you want to!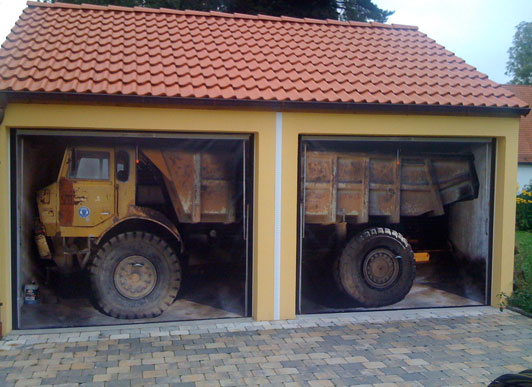 You have the choice of over 350 designs in seven different sizes. Individual designs and special sizes can be created as well, so the possibilities are endless. Thanks to the use of high quality velcro strips, the garage covers are very easy to attach and can be removed at any time without leaving a trace. These covers work best on swivel doors, double doors, and sectional doors. If for some reason your garage door opens another way, your neighbors are probably already jealous.
Don't worry, this isn't some crazy expensive novelty. Door covers (or billboards, as some call them) start at just $80, and a full installation kit is included free of charge in the price of the garage door cover.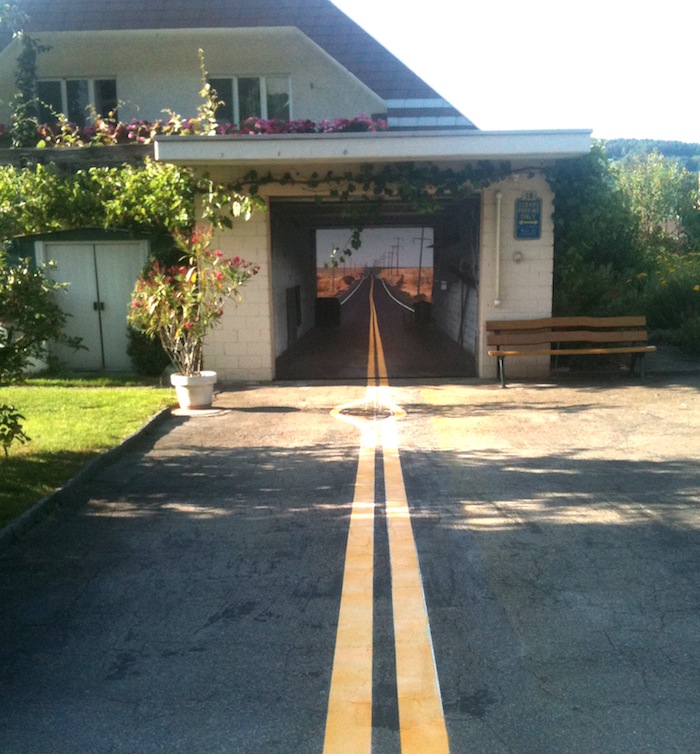 And why stop at your garage door? The company also makes similar covers for your interior doors, so your bathroom door (for example) can look like an elevator, entrance to a castle, door to your indoor pool, etc. Check out all the fun choices at
style-your-garage.com
and
style-your-door.com
.
---
Comments
squs