3D Printed Lamp is Functional but Stylish
Posted by: Jesse on: 09/18/2012 06:49 AM [ Print | ]

---

Tweet

---
This wild-looking 3D printed lamp with has multiple 'petals', and actually opens like a flower, offering more light.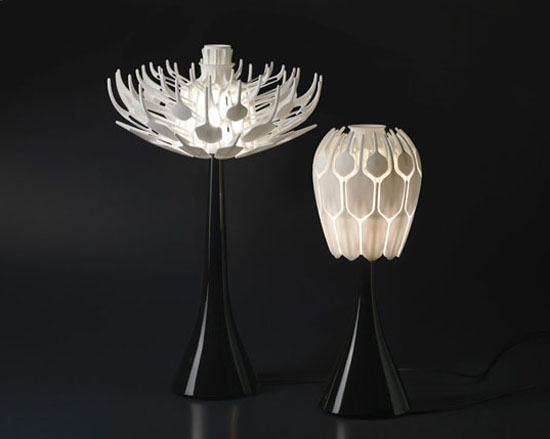 Designer
Patrick Jouin
got inspired to build the lamp by the way plants respond to their environment. Technology took over after nature inspired, and Patrick whipped up this lamp on a 3D printer. It would be pretty cool to no longer go to the store to buy those new lamps your wife's been after... just 3D print a set right at home!
No word on availability, prices, or if the CAD file will be released for other to use in their 3D printers, but we will let you know if we hear anything.
---
Comments
squs