Afinia 3D Printer - No Assembly Required!
Posted by: Jesse on: 09/18/2012 09:20 PM [ Print | ]

---

Tweet

---
Most 3D printers on the market have to be assembled by you, which sucks, especially after you pay over $1700 for it. But, Afinia's new H Series 3D printer is ready to go out of the box, and doesn't break the bank!
The H-Series can prototype a part or model that is up to 5 inches (cubed) in dimension, plus has output thats accurate within .2mm (8 thousandths).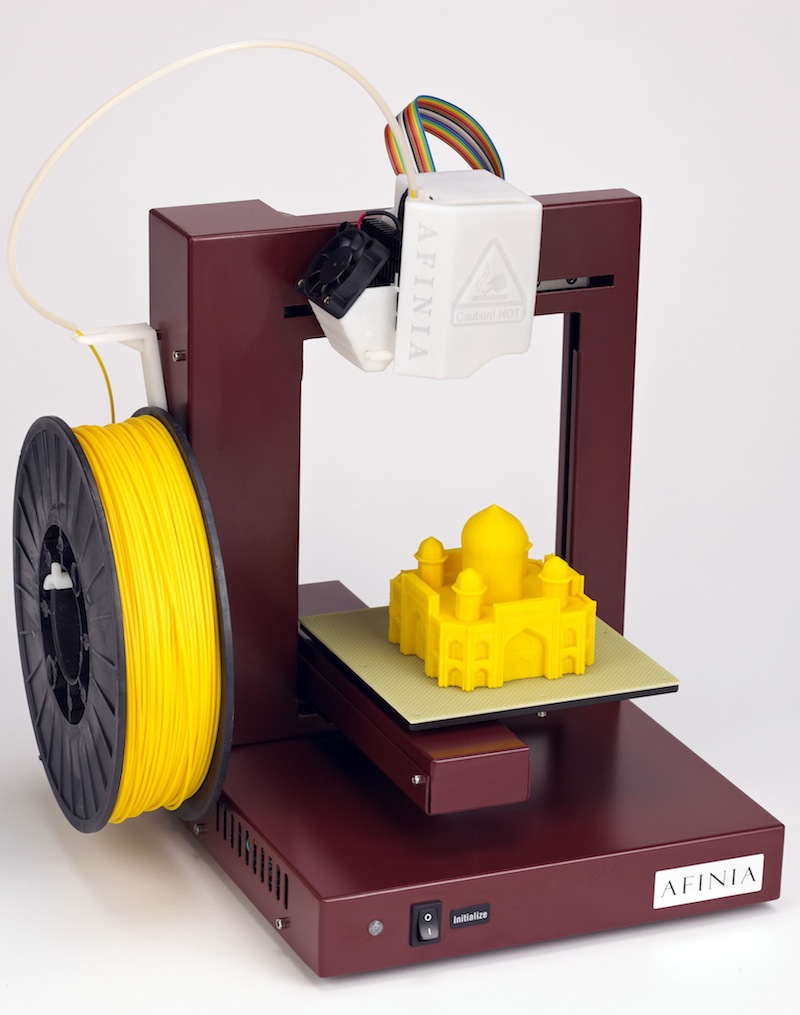 Another great feature of this snazzy printer is its very portable, Weighing in at just under 11lbs, the H-Series is easy to transport (just face it, you are going to want to show all your friends your new 3D printer). The printer can be operated in a standalone mode, too. Once the file is downloaded, the USB connection between the printer and computer can be disconnected, even while printing.
Adding even more value, this 3D printer also includes 3D Software for creating and editing the objects you want to print. Features include an easy-to-use interface for laying out, orienting, duplicating, and scaling parts. Simply use the included utility to calibrate the printhead height, and you will be printing in minutes. No need to spend hours finding the right 3D printing software to download from a sketchy shareware website! The software easily imports .stl files, and the output can be customized in terms of the amount of support material and "raft" (base support) printed.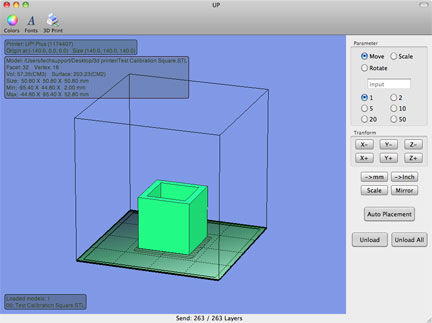 Breakaway support material is simple and easy to remove, and tools for aiding the breakaway are included in your purchase.
So whats the price?
Just $1499.
Included:
The Afinia H-Series 3D Printer
Easy-to-use 3D Software
Handling tools
Starter spool of 1.5 lbs of ABS plastic
Get over to
Afinia's web store
now to get your order in!
---
Comments
squs