CogniSens Athletics Releases NeuroTracker on Panasonic 3D TV
Posted by: Jesse on: 09/05/2012 02:57 AM [ Print | ]

---

Tweet

---
A college quarterback steps in front of the screen, puts on 3D glasses, and signals that he is ready to start. He will be lifting later this morning and will be throwing to his receivers this afternoon, but at the moment all his attention is focused straight ahead. NeuroTracker isolates the mental skills needed for awareness, focus, and decision-making on the field. This is the same system NFL, NHL and US Special Forces teams use to stay sharp and focused in high pressure situations. NeuroTracker developer CogniSens Athletics is now working closely with Panasonic to make this cutting-edge training available to athletes across North America. The recently-launched system is called NeuroTracker Pro and runs on a laptop attached to a Panasonic 3D TV.
"We are thrilled to work with NeuroTracker" says Ron Martin, Vice President at Panasonic Hollywood Lab, "it is a great technology that will change the face of mental performance training as we know it."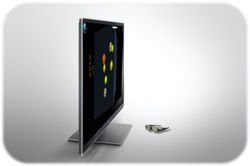 Building on rapid advances in 3DTV technology, CogniSens can now deliver immersive virtual training more affordably to more people than ever before. With Panasonic Hollywood Labs' expertise in producing high-quality 3D images, NeuroTracker Pro maintains all the quality of the original NeuroTracker techniques honed in the NFL, NHL and US Special Forces.
"NeuroTracker is an important training device," states Chris Ruf, Director of Athletic Performance for Baylor Bears Football, maintaining that it is part of "the arms race to provide our athletes with the latest and greatest training available." The Baylor Football program is one of several around the country training with NeuroTracker, and currently there are installations serving among others softball, soccer, basketball, baseball and even Olympic shooting.
"We have seen great results with elite teams," says Kenny James, Director of Business Development, "and we have been looking for opportunities to make this training more accessible; working with Panasonic on NeuroTracker Pro we believe we have found the way."
Home - NeuroTracker
---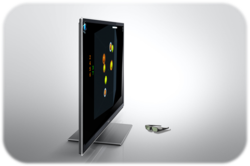 Comments
squs