Design Your Dream Home in 3D for Free with Roomsketcher
Posted by: Jesse on: 09/21/2012 02:00 AM [ Print | ]

---

Tweet

---
Designing a house can be difficult. No wait, it
is
difficult. Where does this bathroom go? Will these chairs go with that pillow? Does sea foam green clash with robin's egg blue? Will the grand piano really make it through the front door? These are all valid questions you may come across when designing a room.
But don't fret - RoomSketcher is the next best thing to a mother-in-law, interior-designer, and piano mover, all wrapped into one. With far less nagging, and no guilt trips!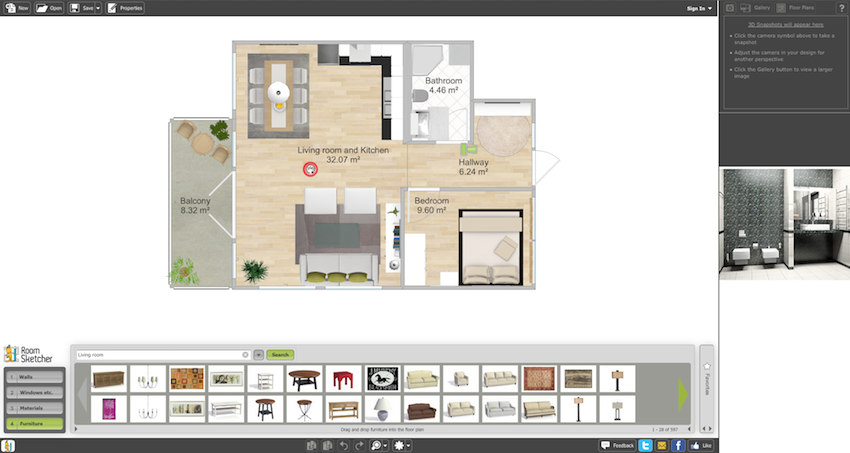 This free (thats right, its free!) website allows you to create a custom floor plan, and then begin accessorizing with over 4,000 items. But get this. These items are not just computer generated generic chairs, these are actual items available from over 100 suppliers. This lists includes IKEA, Tempur, BOSCH, Samsung, and more!
Unlike other design websites, RoomSketcher's graphics are stunning, their program runs smoothly with no lagging, and the fact that it is free is just fantastic. One of the many distinct things about RoomSketcher is that you are able to view your room in 3D, and therefore you can view it from many different angles. This is very helpful when trying to get a real 'feel' of what your room will look like.
Certain feature cost money, and you can actually get quite serious with this program: buying licenses and what not. But for free, you get plenty of fun and options.
So next time you get bored, need to design a room, or just have no better option in class, check out
RoomSketcher.
---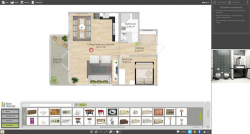 Comments
squs