Did you know Sony PlayMemories supports 3D content?
Posted by: Jesse on: 05/09/2012 04:29 PM [ Print | ]

---

Tweet

---
Many of you have heard about Sony's jump into the world of cloud computing with it's PlayMemories software. PlayMemories syncs all your devices - wether Sony or not - to one online accessible cloud. This is a dream come true, especially if you own a PS3 or Sony Wireless internet TV.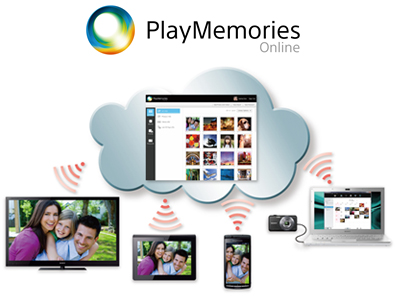 From Sony:
"Through this cloud service, users can easily upload high quality videos and photos captured with digital cameras or camcorders and enjoy them anytime, anywhere, on many devices including compatible Bravia® , personal computers, tablets, and smartphones. With a single account, users can enjoy this service as well as video and digital music services which are also offered on the Sony Entertainment Network platform."
But, what you may not know is that PlayMemories Home can edit 2D and 3D images, plus cope them to a Blu-ray disc. You can then upload to Facebook, YouTube, PlayMemories Online, and more. So, we have a wonderful chain of Sony products:
Take a 3D picture with your Sony Cybershot (model DSC-HX9V is our favorite) - plug it into your Sony laptop - edit it to make it look really awesome with PlayMemories home - upload it to PlayMemories Online - and boom! Your 3D image is now viewable on your computer, tablet, smart phone (it could be an iPhone too), TV, PS3, and can also be burned to Blu-ray disc. Go Sony!
---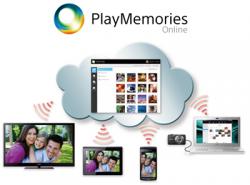 Comments
squs