ExpeditionDI - Virtual 3D Military Simulators Like You See in the Movies
Posted by: Jesse on: 11/30/2012 02:52 PM [ Print | ]

---

Tweet

---
Quantum3D - they're a big ol' company that makes a lot of money developing really cool 3D imaging stuff for the government and commercial applications. They recently announced a breakthrough in simulator combat training, almost like you remember from James Bond.
Introducing ExpeditionDI, the industry's first self-contained, wearable, close combat infantry simulator training platform. This was announced and demonstrated during the HALO Counter-Terrorism Summit in San Diego. The summit provides a real-time counter-terrorism battle lab for all those involved in national security.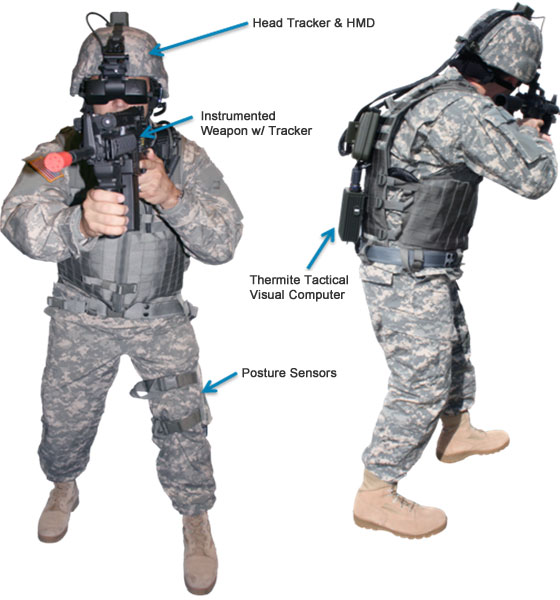 "ExpeditionDI is poised to dramatically change the way today's Homeland Security Forces train for current and future threats," said Arthur Yan, president of Quantum3D. "Participating with Tapestry Solutions to demonstrate the impact of ExpeditionDI during the HALO Summit underscores Quantum3D's commitment to provide elite immersive training platforms and our readiness to play a key role in the training of our Homeland Security Forces."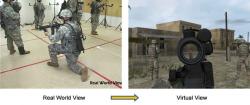 Designed to provide a realistic, immersive 3D training experience that is deployable on-base or in-theater for individual or squad-based training, as well as large scale joint training operations, ExpeditionDI is equipped with a high-resolution head mounted 3D display and fully integrated wearable computer pack to respond simultaneously to multiple body and weapon movements. This means soldiers in training can move and interact in a virtual environment while fighting and communicating as they would in a real-world combat situation. For added flexibility, ExpeditionDI is an open architecture platform for a limitless amount of virtual locations and training scenarios. Want to train for a specific terrorist-killing mission? ExpeditionDI is for you.
For more information on ExpeditionDI, visit
Quantum3D's website
.
---
Comments
squs