Flight of the Butterflies 3D Premiers Tomorrow
Posted by: Jesse on: 09/23/2012 03:39 AM [ Print | ]

---

Tweet

---
Five years in the making, millions of dollars spent, Canada, Mexico, micro CT and MRI scans, sobbing scientists; what is all this?
This is Flight of the Butterflies, in 3D!
This UK film, directed by Mike Slee, uses an innovative 3D filming technique called the snorkel system to capture incredible details of the insects that no one has ever seen on the big screen before, which left some scientist in tears (aww).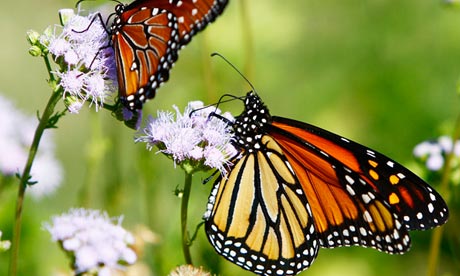 This picture is about the 2,000 mile migration millions of monarch butterflies make each year from Canada to Mexico, and the equally epic journey of how caterpillars become butterflies. Thanks to micro CT scans and MRI scans, audiences are now able to get a glimpse into butterflies' cocoons and we actually get to see them transform from chrysalis' to butterflies!
Filming was quite difficult, especially in 3D. Having millions of butterflies around you, over 100 crew, 70ft camera cranes, 10,000ft mountains, the usual. But the pay off is totally worth it.
Still not going to see it? Think about it: before March of the Penguins no one really knew an awful lot about the little guys, right? You think about penguins now and you can't help but remember that depressing movie. Flight of the Butterflies is going to be just as, if not more, awe-inspiring. Even if you aren't really a butterfly fan, slow motion 3D of monarchs is still going to be amazing.
Flight of the Butterflies premiers tomorrow in Washington, DC, at the Smithsonian.
---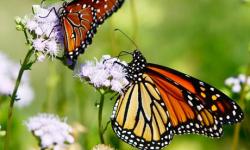 Comments
squs