Giza 3D Experience on Display at Museum of Fine Arts
Posted by: Jesse on: 11/09/2012 09:06 PM [ Print | ]

---

Tweet

---
For anyone in Boston, go to the Museum of Fine Arts and explore some new 3D technology from Dassault Systèmes called Giza 3D. This interactive 3D program transports viewers back in time to ancient Egypt.
With data from over 100 years of research by the Giza Archives project, this program allows you to explore many of the wonderful monuments there, including the great pyramids, the Sphinx, and other famous attractions. Not only are you given a stunning ariel view, you are also able to go inside in the great pyramids, see the tunnels, corridors, and burial chambers.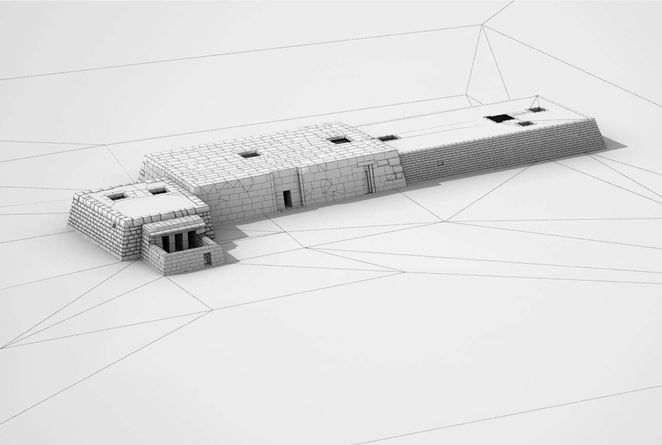 Harvard professor Peter Manuelian, noted researcher George Reisner, Giza Archives, and Dassault Systèmes worked for years to create a user friendly interface that was both educational and universal enough that it could be placed in different museums and universities around the world.
Available in 3D and 2D computers and monitors, Giza 3D not only gives you a virtual, real-time tour, it has a wealth of facts, figures, and other information to share.
This program has not only been used in museums, it has also found its way into the classroom. Professor of Egyptology Philip J. King has used Giza 3D as a teaching tool for his students. Since it is sometimes not feasible to take an entire class across the glove to visit Egypt, this technology helps to supplement that experience.
But if you don't happen to live in Boston, no worries, this wicked cool technology will soon me on its way to a museum near you. Unless you live in Egypt because I think that would be a waste to have a virtual reality software program of the great Pyramids when you've got them in your back yard. Just sayin'.
---
Comments
squs