Hasbro my3D iPhone iPod 3D Viewer Review
Posted by: Jesse on: 11/08/2012 03:27 PM [ Print | ]

---

Tweet

---
Gadgets are fun. Gadgets for you iPhone or iPod are funner (yeah yeah I know its not a real word). The my3D viewer is exactly that… sort of.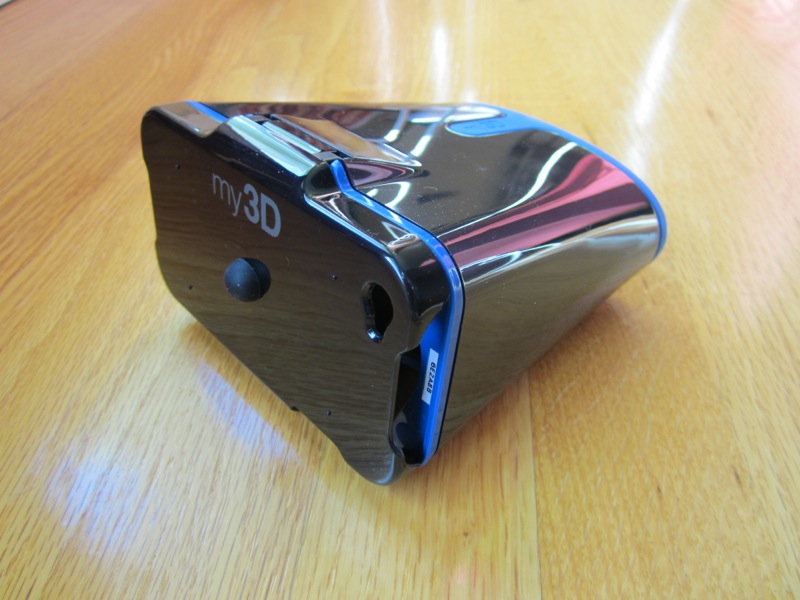 Here is what I mean: Its a great concept. Because it uses no electronics or special digital craziness, this iDevice 3D viewer is light, portable, rugged, and cheap. You don't have to worry about dropping it, and you don't have to worry about charging it or putting batteries in it. Sweet!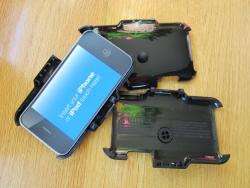 Not only that, its compatible with a whole bunch of different iPhones/iPods because of the 4 different size holder attachments that come with it. iPod touch 2, 3, and 4 all work, as does iPhones 3G, 3GS, and 4 (the iPhone 4/4S size isn't pictured because we had it installed).
Want some even better news? We bought this one for only $5.98 on the clearance shelf at the local Target. What a great toy to bring on long trips to keep you (or the kids) occupied! Just download the free App and away you go. The games are a lot of fun too - the accelerometer in the iPhone is used so that you can move your character in 3 dimensional first-person space like you are really there.
But there is one big, big problem….
It doesn't work. I know, its hard to comprehend because the my3D is so simple, but something wasn't designed right. When using an iPhone 4, all the images from the my3D Shark Swim game (which was actually quite fun) were totally blurry. You could still make out the images, but they were still out of focus. We tried it with some standard side-by-side 3D video, and everything looked the same - blurry. After some debate, we determined that this is why my3D was on the clearance shelf for $6.
If you don't read anything, read this:
Something must have been designed incorrectly right from the start. So, don't buy one! Even at $6, my3D is a complete waste of money. You'd be better off buying this cool 3D iPhone 4/4S case from Amazon and save yourself $1:
---
Comments
squs