MakeBot Releases Replicator 2 Desktop 3D Printer
Posted by: Jesse on: 09/20/2012 05:34 AM [ Print | ]

---

Tweet

---
The fourth generation of MakerBot 3D printer has just been released! After waiting and waiting, the good looking and feature-packed Replicator 2 is ready to be ordered.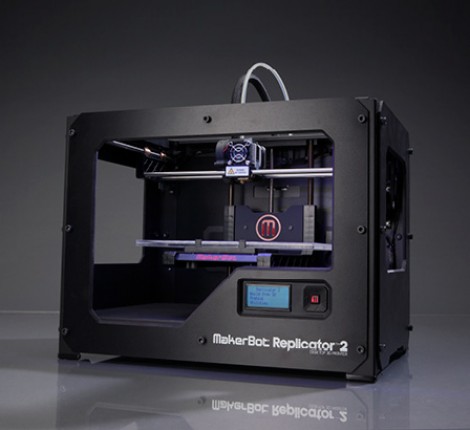 Right away you'll notice a lot of differences in the Replicator 2. Hand made in Brooklyn, this new Replicator comes fully assembled and ready to go out of the box, you don't need to waist any time fussing about DIY instructions. The frame of the printer has been made of black powered coated steel, so the Replicator 2 is strong and stable.
The print quality is much higher as well. The 3D printing resolution is a microscopic (well, almost microscopic) 100 microns; about the thickness of standard office paper. This means theres no need for sanding or post production finishing, your 3D print is ready to go straight out of the Replicator 2. Not only that, your wishes have been granted for a larger printing area. The Replicator 2 Desktop Printer has a 410 cubic inch build volume - thats a massive 11.2" Long x 6.0" Wide x 6.1" High! (37% larger than the previous model).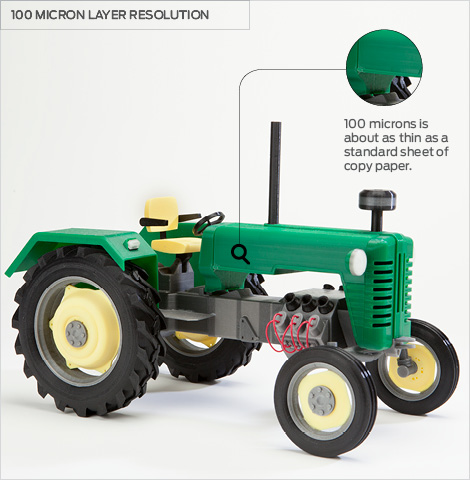 Replicator 2 is optimized for use with PLA, the renewable bioplastic. PLA sticks to the platform reliably with practically no peeling, curling, sliding or shrinking. You can make professional-quality prototypes and huge pieces with dimensional stability, meaning that what you design is what you get. Plus, you will use 32% less energy than building with ABS plastic. Nice!
On top of it all, this 3D printer ships with new 3D modeling software developed specifically for it. Creating, editing, and planning your 3D prints has never been easier. Plus, this software has been created to be intuitive and simple to use. Anyone can do it!
You can buy the MakerBot Replicator 2 Desktop 3D Printer for just $2199
right now
at
MakerBot's store
. Make sure to send us some pictures of your awesome new 3D prints!
---
Comments
squs