More 3D Funding on Kickstarter: An Original 3D TV Series
Posted by: Jesse on: 08/29/2012 04:12 AM [ Print | ]

---

Tweet

---
Sawdust Productions is an international consortium of three Los Angeles and Montreal-based production companies (we know how those Canadians like their 3D) that area ll really good at what they do. Now, they have come together to launch the TV series
Sawdust
, the first 3D television series to be shot in 3D and 2D. The half-hour episodic drama will be set within the world of a depression-era 1930s circus (yes thats right, its not another action film in 3D). And to top it all off, you can help fund the pilot through the crowd-funding website Kickstarter.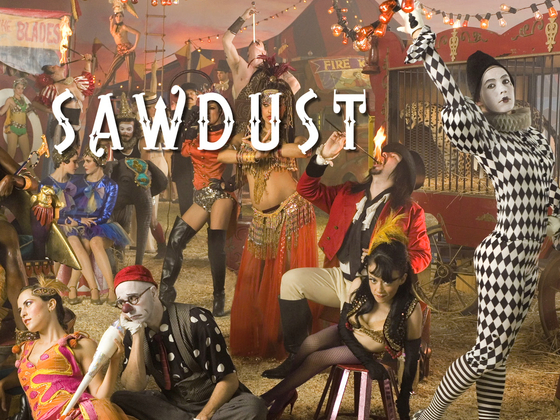 While most people think of Kickstarter.com when it comes to launching all this gadget (like the 3D Cone, the TangiBot, and the DIY Hologram Kit), Kickstarter actually caters directly to independent musicians, artists, directors, poets, and the rest of the "arts". Indepent films and TV shows are very at home here, so Sawdust Productions made a good choice; launching the campaign to draw attention to the need for original 3D content created by exponential sales of 3D television sets manufactured by every major electronics company. While there are some TV channels dedicated to 3D content, consumers have been slow to adopt the format due to the limited content currently available in 3D. You've heard all this before, so now we'll get to the good stuff...
Sawdust writer and Executive Producer Anthony Coogan said, "The biggest hurdle in selling the 3D option to the public has been the fact that there's hardly anything to watch. Programming is relegated to sports, reality TV and 3D conversions of existing content. We believe 3D television is the future and we've developed a completely original dramatic series utilizing 3D as a story-telling device to introduce audiences to the unique experience that 3D brings to the home viewing environment." (Mr. Coogan is President of L.A.-based Stereomedia 3D HD Digital and is recognized as one of the industry's most knowledgeable stereoscopic video and film experts, so knows what he's doing.)
The project creators offer "rewards" to funding contributors. "We wanted to have complete creative freedom to tell the story of Sawdust with no strings attached to investor money," said Wayne Schoenfeld, Executive Producer. "With Kickstarter, we'll be able to fund the Sawdust pilot episode and deliver much-needed content for the 3D TV market."
Film and television veteran James Mathers has signed on as Director of Photography for theSawdust pilot, and other key crew positions and casting announcements are upcoming. The Sawdust Kickstarter goal is $100,000 and completes the campaign on September 29, by which time it must be fully funded or else the project goes bust. If you put enough money towards the $100,000 goal, you might even end up in the show! See the project on Kickstarter here.
---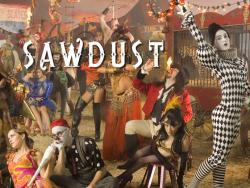 Comments
squs