New $5000 Augmented Reality Glasses Are For Sale
Posted by: Jesse on: 09/22/2012 04:31 AM [ Print | ]

---

Tweet

---
Augmented reality - The next big innovative leap in technology. Your iPhone or Android phone probably has an "AR" app available for it. The device knows the location and position of the camera, then overlays relevant content on your screen. So, this is all and well, but where does it go next?
Your glasses. Your straight-up normal glasses. Integrated wirelessly with your smartphone, this would be a powerful device that could eventually change the world. Google has been working on project Google Glass for some time, and even Apple has a patent in for Augmented Reality Glasses.
But, Vuzix Corporation just released its new STAR 1200 XL Wide Field of View Augmented Reality Glasses ahead of all the competitors! The STAR 1200 XL is see-through AR Video Eyewear that sports a 35 degree field of view for use in a wide variety of industrial and commercial applications. The thing is, Vuzix never tells you what these applications might be... medical stuff? Repair men? I'm not sure.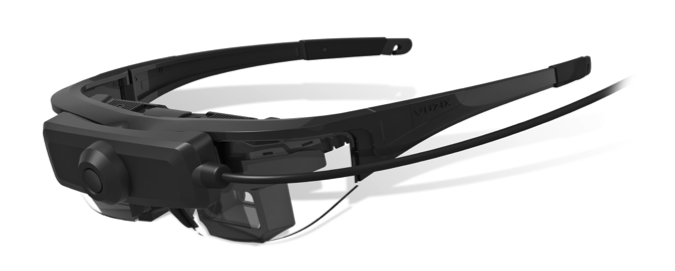 This new model of augmented reality glasses is not Vuzix's first, but does build on the award winning technology from its previous models of AR-enabled video eyewear. This display allows users to view the real world while simultaneously viewing relevant computer generated information, graphics and alerts. The STAR 1200 XL AR glasses provide connectivity to VGA (who knows why), component, and composite video sources. The glasses have 9 sensors embedded inside it - a few of which include 3DOF motion tracking sensors and a built in camera for "tracking and recognizing" the real world allowing 3D computer generated content to be locked in place when overlaid on top of the user's real world view.
Oops we let the cat out of the bag (or box, or bathroom, or wherever else you store your cat). These glasses have 3D capabilities! Since each eye sees its own screen, stereoscopic 3D content is easy as pie, and doesn't need any extra special drivers. The STAR 1200 XL has two native 16:9 format full color WVGA (852 x 480) displays, and a new 1080p detachable camera. The see-through displays include an inter ocular adjustment (say that ten times fast) to match the users pupil spacing which provides the ultimate imaging performance on a display similar to a 76-inch flat panel television viewed from 10-feet.
Paul J. Travers, CEO, said, "Building on Vuzix' advances in both its optics and tracking technology, we have been able to deliver affordable AR-enabled see-through head mounted displays. The STAR 1200 XL's WFOV performance and upgraded camera enable more of the real world to be augmented, bringing a more encompassing AR experience. This new STAR XL includes many advanced features that our customers have been asking for and we expect them to be used for a wide variety of applications."
The STAR 1200 XL is available to order now. Yes, right now! For a low low price of $4,999.00, you can own this piece of technological amazingness (obviously considering the look, price, and high quality of these glasses, they are not intended for the general public). A SDK is available for free download from the Vuzix's developer page, too.
Here are some other video glasses from Vuzix (Don't worry, these ones are only $199): Vuzix Corporation Wrap 920 Video Glasses
---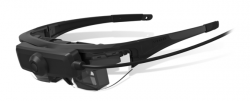 Comments
squs