Panasonic Shows Off 103" Glasses Free 3D TV. Largest in the World!
Posted by: Jesse on: 09/10/2012 03:30 AM [ Print | ]

---

Tweet

---
Some glasses free 3D TVs are like having a couchless house. Like yeah, you can do it, but its just not as nice or comfortable if you had a house with a couch.
My point is, Panasonic's 103" 4K 3D Plasma TV that was revealed in Berlin's IFA show this past week was not very good.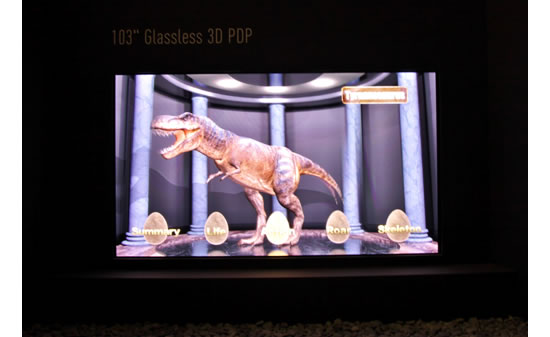 It is however the largest (in the world!) and best quality glasses-free 3DTV we've seen, even for a prototype. So long as you stand in the appropriate place you are fine. But move closer, farther away, to the right, left and BOOM, bring on the fuzzy, indistinguishable display. This TV is great if you're single. Bad if you have a couch. Honestly, I'm surprised Panasonic would display such a TV, considering there are already a few small companies out there producing very nice multi-position-friendly glasses-free 3D TV's. Maybe it was just a bigger is better kind of thing...
---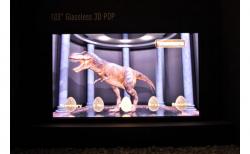 Comments
squs