Penn & Teller in 3D at Halloween Horror Nights 2012
Posted by: Jim on: 08/05/2012 11:04 PM [ Print | ]

---

Tweet

---
OK. If I had to rate the top ten things I like in this world, Pen and Teller, 3D and Halloween Horror nights would be on that list. Just so happens, they'll all be at one place this fall. (Insert geeky-giddy dance here.)
Not much is known yet of the house except it will be based on a radioactive version of Las Vegas, titled "New(kd) Las Vegas" and there will be ooze. I'm sure plenty of ooze.
"Guests will step into a dark, dilapidated and radioactive version of "Sin City," as if one of their magic tricks has gone terribly awry and the city has been covered in nuclear ooze. Concepted by the duo themselves, the maze will feature the best of Vegas -- all glowing with a toxic green hue."
So grab your
Official 3DGeeks glasses
and probably, to be safe, a rain coat and we'll see you there this fall.
---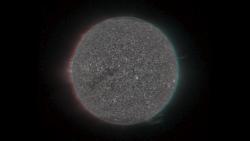 Comments
squs