Stalingrad is Russia's First 3D Movie. Pictures Inside!
Posted by: Jesse on: 08/16/2012 06:17 PM [ Print | ]

---

Tweet

---
Nine months of heavy fighting, two million dead, and a city virtually wiped from the face of the Earth. This was the Battle of Stalingrad. Now Russian moviemakers are producing a 3D movie of the epic battle between Russia and the Nazi's.
The film will be Russia's first 3D movie. Shooting has already been commencing for about a month, and the behind-the-scenes pictures are rolling in. What a set!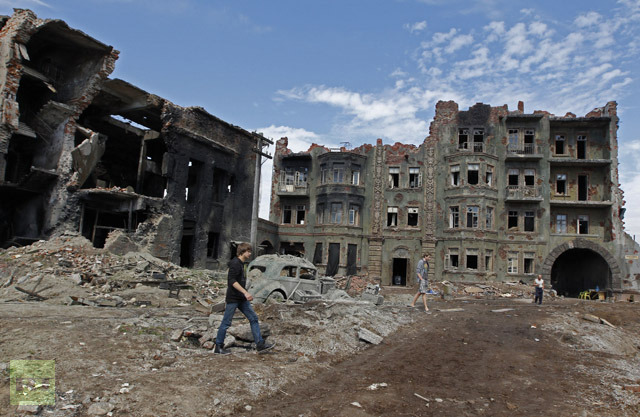 The set was built near the village of Sapernoe outside St.Petersburg. Details of the plot have not been made public yet, but we do know that the movie is not only about the war. It also tells the story of a Soviet family, its members, and their lives during the battle. The film will be directed by Fyodor Bondarchuk and also include popular German actor Thomas Kretschmann, who played in
King Kong
,
Apocolypse
, and
The Pianist
.
Here are some set pictures to feat your eyes on:
(images via Reuters/Alexander Demianchuk and rt.com)
---
Comments
squs