Virtual 3D Stadium Seating Charts Now Available. See the Exact Seats You Buy!
Posted by: Jesse on: 08/03/2012 03:53 PM [ Print | ]

---

Tweet

---
Ticket Utils has announced Virtual 3D Section Views for their Interactive Seating Charts. You have probably used their charts before; their Interactive Seating Charts are used on almost every eCommerce site selling tickets with clickable charts that show available tickets by section. The new Virtual 3D Section Views show customers like you and me a "point of view" perspective to the playing field or stage from each section of the venue. How cool is that?!
"Virtual 3D Section Views allow ticket buyers accessing our seating charts to experience a photo realistic representation of the view from their seats.", says Ticket Utils Founder Brian Hampel. "This enhanced seat information provides for higher customer satisfaction and increased conversions for greater ticket sales."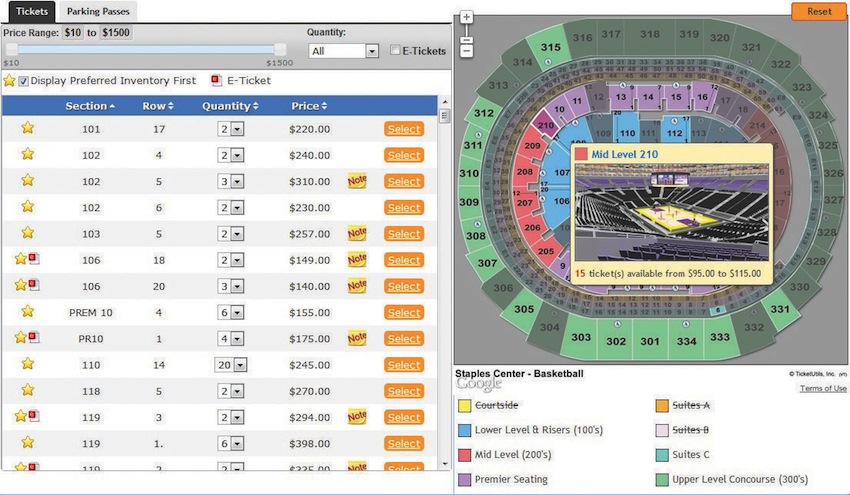 The 3D Section Views are currently supported with Ticket Utils' interactive seating charts for several NBA, MLB and NFL venues, and complete NFL coverage will be coming in the near future. Additional stadiums are being added as quick as possible, for the simple reason that this new 3D feature is totally awesome.
"We are thrilled to bring this new Virtual 3D Section View capability to our seating charts.", says Mr. Hampel. "The reaction from our clients and customers has been incredible."
The Virtual 3D Section Views are being included free of charge to subscribers of the Ticket Utils Interactive Seating Charts product, and is free to consumers.
---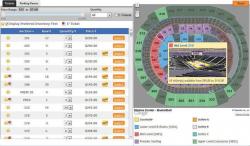 Comments
squs