Worlds First 3D Printed Race Car
Posted by: Jesse on: 08/29/2012 05:29 PM [ Print | ]

---

Tweet

---
Group T, a 16-man team of forward-thinking engineers, has unveiled the world's first race car created with 3D Printing: the Areion. Named after the extremely swift, immortal horse of Greek mythology, the Areion is a powerhouse (literally) of innovation and green technology. Its electric powertrain can propel the car from zero to 62 mph in just 4 seconds, and reach a top speed of 88 mph on the track (hat tip to the
Delorean Hovercraft
, which can only do 45 mph).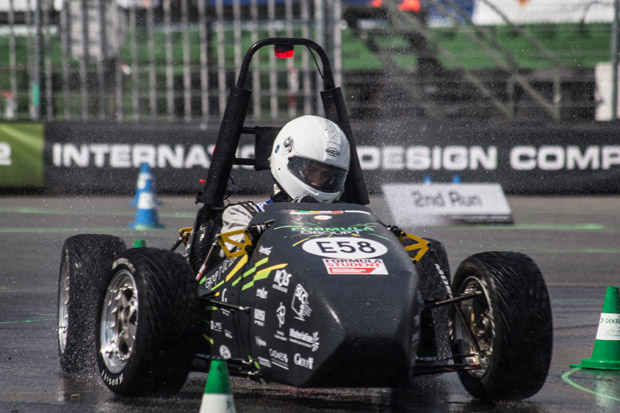 Using Materialise's Mammoth 3D printers it is possible to manufacture parts of up to 7 x 2.2 x 2.6 feet. With a build envelope that massive, the Formula Group T team recognized the possibility to not only print the entire body of the car, but to also integrate some unique features directly into the design. The most stunning achievement is the time frame it took to great the cars body. From initial shell design to a fully finished 3D Printed car body, it took just three weeks. Something that other race cars might take months or even years. Obviously, every single part of the car is not made in a 3D printer (that is impossible... for now), but many of the main components are.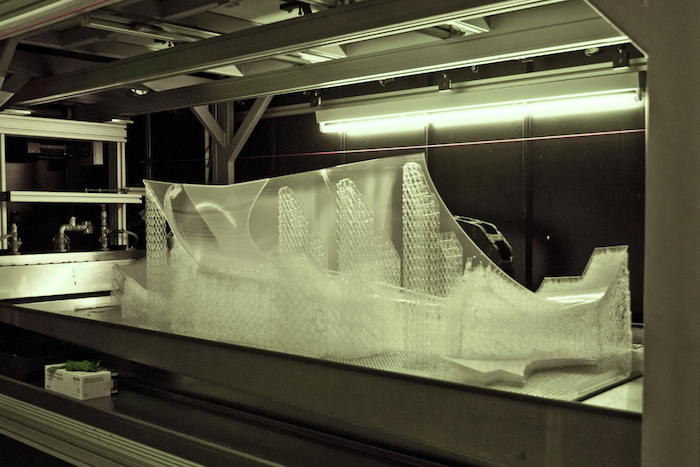 The 3D Printed car body has integrated clips and connection points. This allows for the easy assembly of the shell and faster access to the inner workings of the car when maintenance is needed. This stuff is all a dig deal for racing!
Printed directly onto the nose of the race car is a shark skin texture, similar to those on high-tech competition swimsuits. The point of the teeth-like ridges is to reduce drag, increase thrust, and improve performance on race day. When you are traveling 0-60 in 4 seconds, aerodynamics play a huge part in speed. Whether or not the texture helped the Areion cut through the air is still to be determined, but one thing is for sure – the shark skin made the nose of the car look killer! (like a shark… get it?)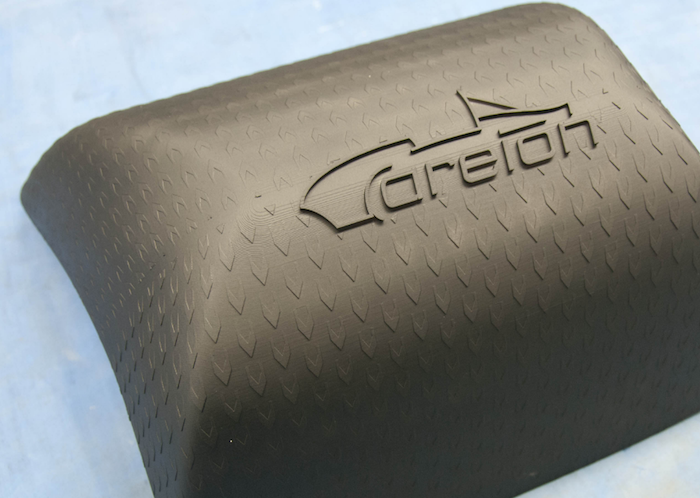 Both the right and left side pods were designed and printed with complex cooling channels to help the car perform on the track. Printed into the left side pod are a nozzle behind the radiator and a diffuser. A fan is installed behind the radiator in order to do this even at low speeds and while the car is stationary. In the right side pod, complex channels were developed and printed to create a cyclone effect that removes water and dirt from the air before it enters the engine compartment. Just that part alone would have costs thousands and taken months to develop on a normal race car.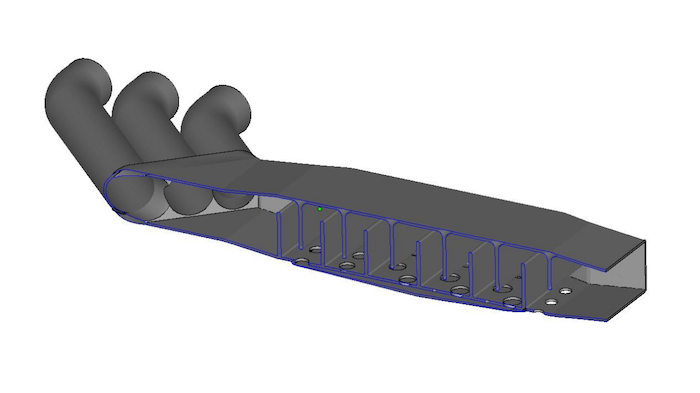 With two races completed, the Formula Group T team has already won two awards and carries impressive ranking for a first-time team in the competition. While in the UK at the famous Silverstone racing circuit, the team was honored with the Best Teamwork Award by Airbus. Koen Huybrechts, who was built the drivetrain, won the Craig Dawson most valuable team member award.
For more information about Formula Group T and the chance to follow their progress, visit www.formulagroupt.be
---
Comments
squs