Posted by: Jesse on: 02/13/2013 03:27 PM
Now here is something different from the same guy who made the 2D Driving Simulator for Google Earth. Now you can hop in a car and drive around in Google Earth.
You have turn signals, hazards, viewpoints, left and right hand drive and you simply drive using the arrow keys. I can see this blowing up into a full game in the "real world", meaning the last time Google drove by. This is a very CPU and GPU intensive program; therefore it would be advisable to use a high-performance PC. Furthermore, if any problem arises, try using other browsers.

Presently this program introduces a Pacejka tire model and a load shift in a simplified manner. I might implement more vehicle mechanisms and dynamics (at a slow pace). Please note that the driving feel will be changed accordingly.

It is obviously a bit buggy and can be slow so we would consider this beta – and badass.

Check it out at http://www.geoquake.com/drivingsimulator/earth/.

It will prompt you for the Google Earth plugin if missing.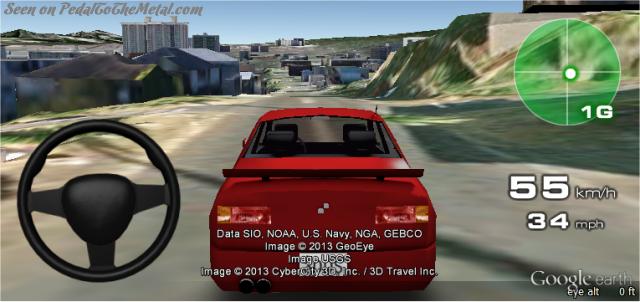 ---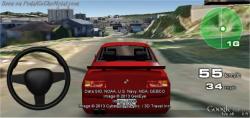 Comments