Posted by: Jesse on: 12/11/2012 08:21 AM
Remember those delightful little flip books of our childhood? Found sometimes in cereal boxes, or given to us by doting grandparents, these small treasures have long since been scare to come by; a relic of a simpler time. Well boys and girls, the flip book just got a flippin' 3D makeover! No pun intended.
Yusuke Oono (I'm curious if you pronounce her name OHNO, haha), a german-based Japanese architect is the creative soul who made flip books fashionable again. The wondrous piece of art depicts a classic fairy tale, Snow White, The unique 360 degree picture book lets you look into the story, seeing scenes frozen in time. The book closed looks like a normal book, but open it up and readers (or viewers rather) will be charmed by small woodland creatures, snow white herself, dwarfs, trees, and a witch.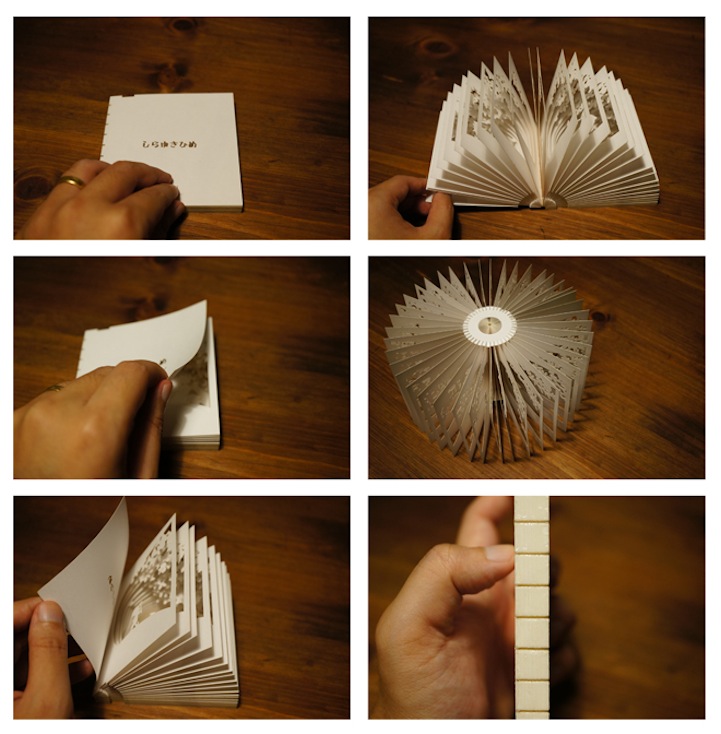 Oono created the book for Fab Cafe's You Fab 2012 design contest using a laser cutter. Needless to say her book stole one of the top honors.

Held together by glue and using small, wire, circular spacers to ensure the book is viewed properly, the effects created is a stunningly simple diorama.

Oono says she hopes that "everyone who opens the book and enjoys it and is surprised." Surprised, delighted, tickled, and charmed you will be indeed.
---
Comments