Posted by: Jim on: 07/27/2012 05:52 PM
The total market is expected to reach $227.27 billion by 2016.
According to a recent report by Market Analysis they expect the global 3D market to exceed 227 Billion in the next four years. Crediting the success of Avatar as the largest catalyst in the entertainment industry, they see strength continuing in all markets including; 3D Smartphone, printers, gaming as well as 4D technology.


"Today 3D technology market is prominently increasing in the field of entertainment industry, following the successful movies like Avatar, which was a biggest hit. After this successful venture, more and more producers are coming with 3D content in the form of motion films and animation films. Consumer interests have also been increasing in 3D gaming and companies are launching 3D gaming consoles which enhance customer experience and joy of playing. 3D medical imaging is also picking pace."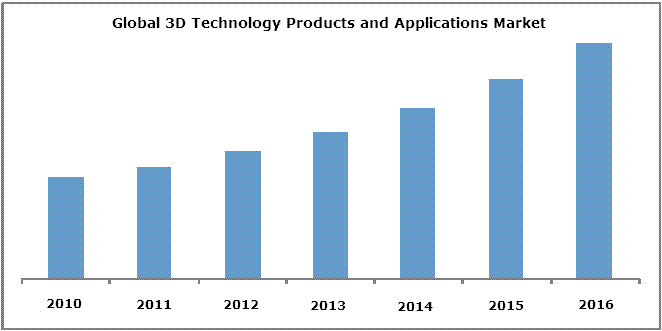 If you'd like to read the full report Here ya go. Its available for $4650.00. (Yowza!)

---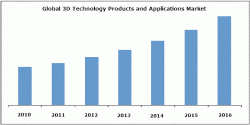 Comments