Posted by: Administrator on: 11/02/2013 01:37 PM
Here'a a shot that was taken at Universal Studios Hollywood Horror Nights 2013.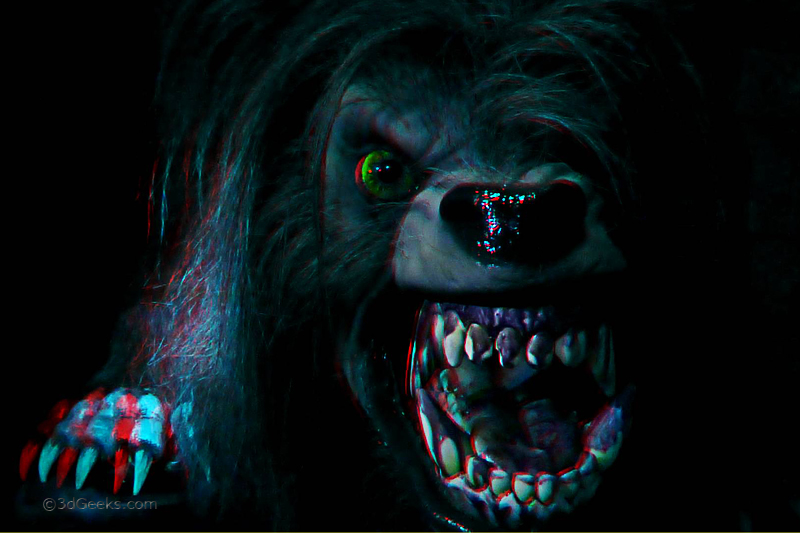 Was down in Orlando, Florida for Halloween Horror Nights and got back stage tour of the amazing 2103 scare house, American Werewolf in London. Honestly, freaking intense and the artistry was just off the hook. Met the folks from http://www.promotehorror.com/ - If you're into horror, check out their site. The photo is of the last werewolf you saw, that lunges at you while exiting the building. These very high tech puppets were control by "scare-actors" which make very life like movements combined with really creepy roars. If you didn;t run from this beast - you have no adrenal gland in your body. It was awesome.
Comments
Related Stories
3D Picture of the Day : Red Hot Chill Peppers
Flea in 3D - Got to love it. ...
3D Picture of the Day: Funny
This is a funny picture we found while buzzing through the internet for awesome 3D news. Enjoy!...
3D Picture of the Day: Floor
You wouldn't think that the floor would be very exiting... but this is different. ...
3D Picture of the Day: The Joker
Here's an awesome 3d rendering and stereoscopy of The Joker....
3D Picture of the Day : Irish Wake
Here an Anaglyph conversion of an 1887 photograph of an Irish wake. ...
3D Picture of the Day: 1932 Packard
One old car plus one old gas station equals one great 3D photo....
3D Picture of the Day: Snow Fight
Here is the photo that was the winner of NVIDIA's winter 3D contest. What a great one it is!...
3D Picture of the day: 3D Wallpaper
Fun stick figure rendering by artist rebecki. ...
3D Picture of the Day : Bridge
here's an awesome depth shot of a bridge over a small gorge by Yellowishhaze1 ...
3D Picture of the Day : More 3D Boobies!
3DGeeks.com the only site on the internet bold enough to bring you 3D Boobies that are totally safe for work!...