Posted by: Jim on: 12/31/2012 11:04 PM
Looking for a good New Years photo, we found everything but.
Going through our archives, we really didn't have a 3D / Anaglyph photo that said Happy New Year, in the right way. So, just like everyone else, we turned to Google for help. That didn't help much either:

We found Lissa & Bambi - New Years 2010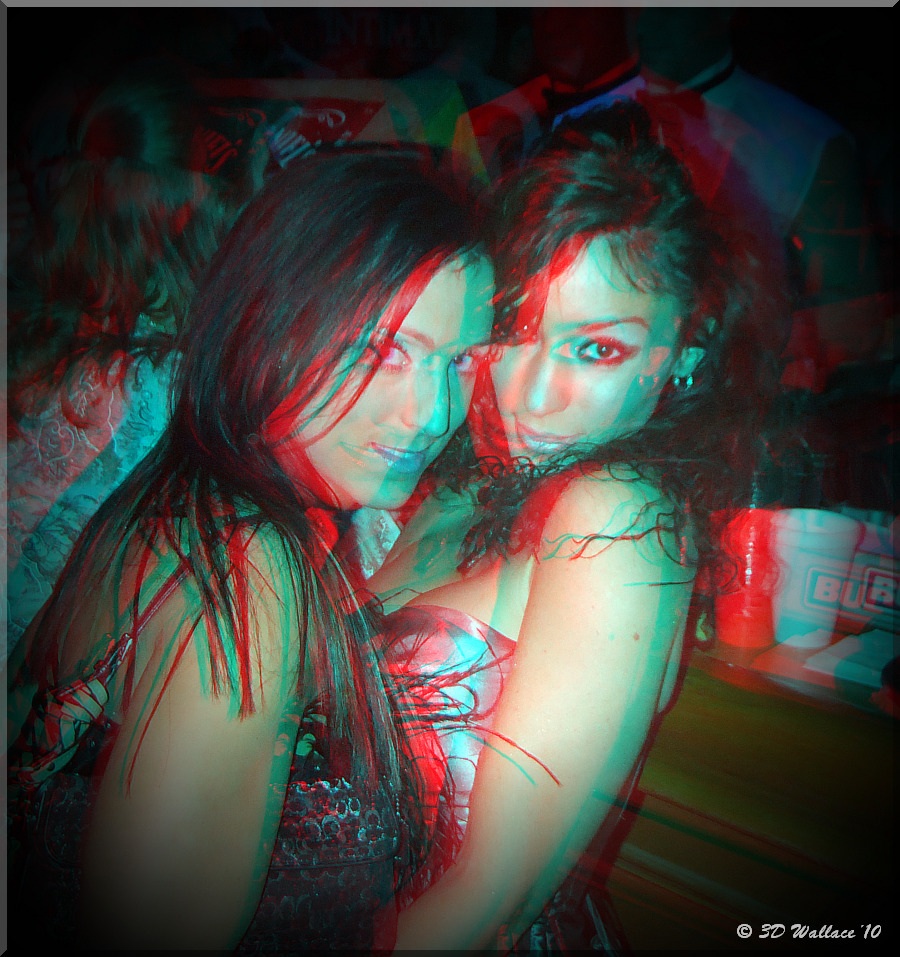 Credit: http://www.flickriver.com/photos/ur4chun8/4233795593/

A Blackberry Keyboard. (Damn I miss my Blackberry)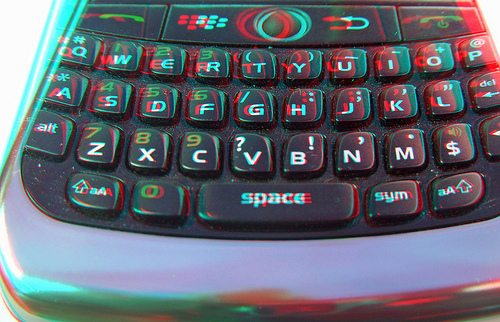 Neil Armstrong





A cool 3D Tiger Guy thing. Were-tiger?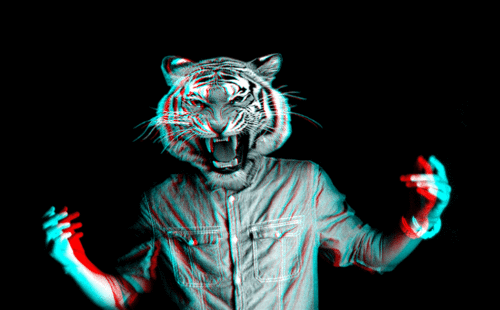 An Atlas.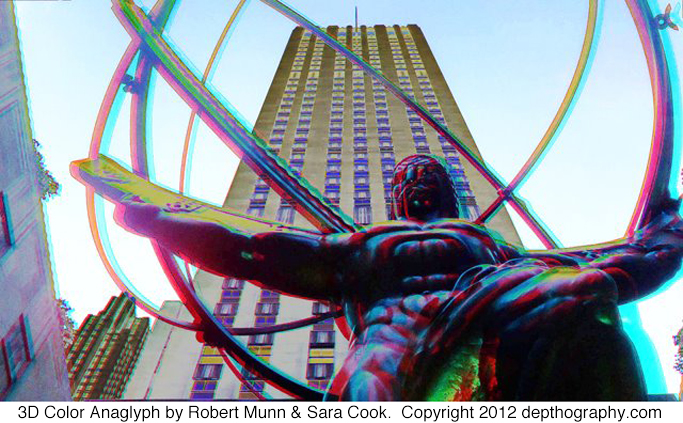 Credit: http://www.depthography.com/anaglyph.html

A Rockin' Mohawk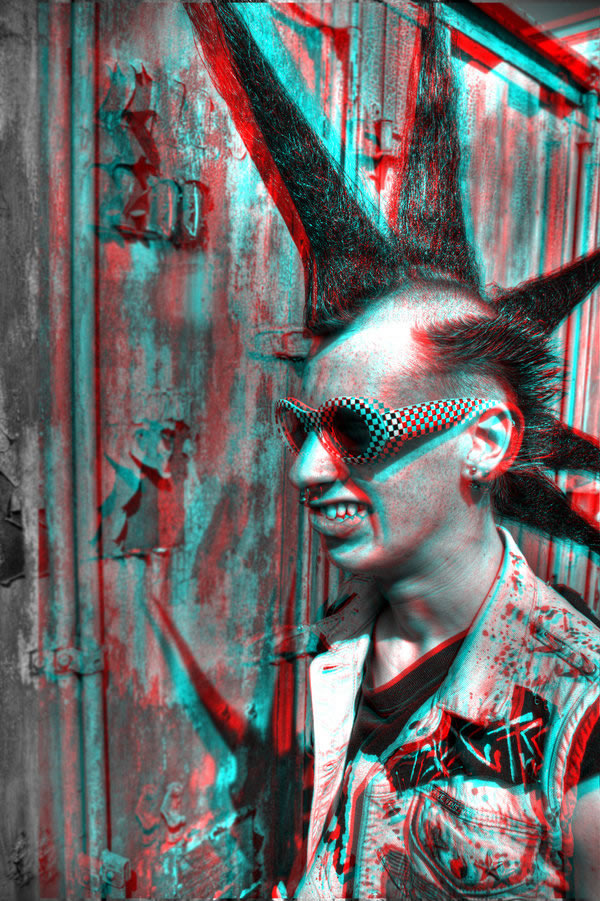 Credit: http://abduzeedo.com/

A Beautiful Girl by a Window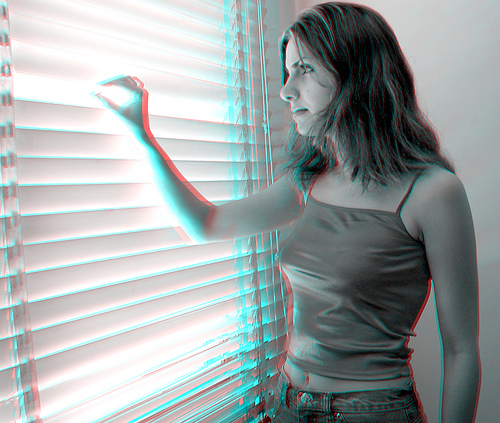 1957 Eldorado Brougham



Credit: http://www.rokemneedlearts.com/carsindepth/wordpressblog/?p=3319

A LOT of not so great 3D text art.





An awesome ghost girl.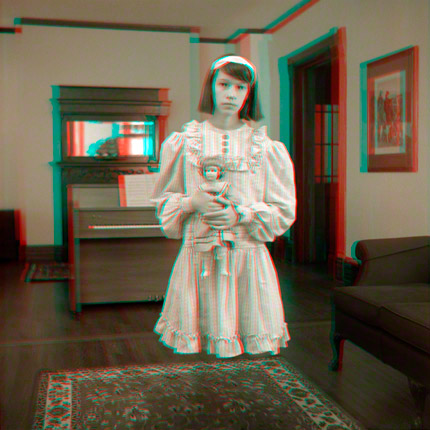 Credit: by Christopher Schneberger

Hey THIS isn't bad.....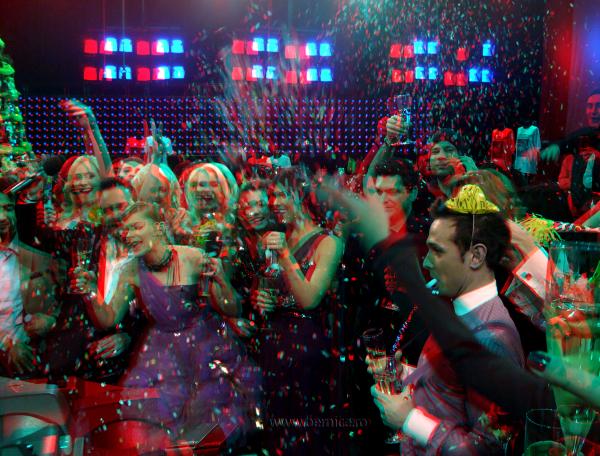 Credit: Bernice Chitiul http://www.myspace.com/berniceandra/

Phew....

So what's moral of all this? People need to take their 3D Camera out with them on New Years eve. Apparently, with all the cel;brating either they are being left home or ya'all are too boozed up to switch to 3D mode. Either way, we need to do something about it. So tonight, if you have a 3d capable camera, snap a pick or two and send it in. We'll post the top ones up in in a story - maybe even hand out some prizes. (Contact info here: http://3dgeeks.com/content_page/contact.html) So, go out tonight, have a lot of fun, be safe, and most of all take a 3D pic!

Oh yeah - and if you need 3D Glasses, we have some left at your Ebay store. http://www.ebay.com/itm/320975254728
---
Comments
Related Stories
3D Picture of the Day: Animal Kingdom
Don't want to spend $450/night on an Animal Kingdom Lodge Vista room? Here's what it looks like. ...
3D Picture of the Day: Christmas Lights
A shot of the Osborne Family Christmas Lights at Disney MGM Studios. ...
3D Picture of the Day: Pencil Drawing
This 3D picture isn't an anaglyph like usual, but it sure is cool!...
3D Picture of the Day: Tattoo Girl
Here is a tatted up chick by 3D photographer Cesar Sommer, of whom recently launched a really cool 3D photography website.....
3D Picture of the Day: Hanging from a... cliff?!
This has to be our craziest, scariest, weirdest 3D picture of the day ever. This guy is hanging off a cliff for real!...
3D Picture of the Day: Wedding
I was at a wedding the other day and got inspired to find some 3D pictures. This one looks very artsy in black and white 3D!...
3D Picture of the Day: Paris
You may not recognize the Arc de Triomphe by its name, but you sure will recognize it from this amazing 3D anaglyph photo....
3D Picture of the Day: Exploding Cubes
Although this picture doesn't look like much without 3D glasses on, once you put them on you won't be able to stop staring!...
3D Picture of the Day: Moon Geese
Heres a cool 3D anaglyph for that clear, starry, winter night....
3D Picture of the Day: Snowman
December 30th is tomorrow (time flies, eh?), so here is a little snowman to bring in the Christmas spirit. ...