Posted by: Jesse on: 02/09/2013 08:10 AM
The Canadian's are at it again, and this time they are 3D scanning your head to make it into the latest and greatest PEZ candy dispenser.
The company at the helm is Hot Pop Factory. Using software from ReconstructMe and an Xbox Kinect sensor, they 3D scan your head and prep it for printing. Then they feed the information into a MakerBot Replicator 3D Printer and viola!

"You now ready to enjoy eating candy from your own face."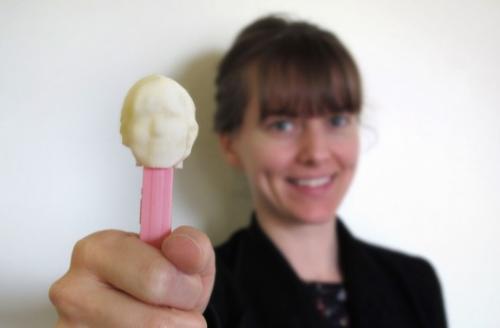 See the full story here: http://www.warp2search.net/news/story/hot_pop_factory_makes_you_into_a_pez.html
---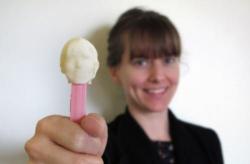 Comments
Related Stories
Liam Gets a New 3D Printed Robohand
OK Prepare to have your heart warmed. Two men, from opposite sides of the globe, teamed up in 2012 and with the help of a Markbot and sheer brilliance, created a young boy a new hand. ...
3D Printing Might Make a Moon Base a Reality
You thought a 3D Printed robot was cool? How about a 3D printed moon base, that actually gets printed on the moon....
iRobot Files Patent for Robotic Fabricator: a 3D Printer that Needs No Humans
If you thought the movie I, Robot was freaky, then this article probably isn't for you......
China Beats USA to 3D Printing a 3 Meter Titanium Wingspar
It looks like China is well into the 3D printing race, as they have just released pictures of a piece of 3D printed titanium to be used in commercial airliners. ...
3D Systems announces a new, one-of-a-kind 3D printed guitar, the Americana.
Designed buy Cubify artist Olaf Diegel 'The Americana' was inspired by his love for New York City ...
Worlds's First 3D Printed Building to Be Completed in 2014
Thought a 3D printed guitar was amazing? The Dutch don't think so - an architect is now actively working on building a fully 3D printed 2-story house....
Nokia Lets 3D Printers Create Lumina 820 Back Shells. Bad idea?
Finally, a large manufacture has embraced public 3D printing for their own devices, but is it a good idea to let the whole world have their designs?...
3D Printed 30 Round Mag for AR15.
Want to ruffle some feathers in Washington? How about a 3D Printed 30 round capaicty magazinge for an AR 15 distributed for free on the web. ...
Glenn Beck gets a 3D printer
Compares it to the manufacturing version of Napster. ...
Makerbot Releases Experimental New 3D Printer dubbed Replicator 2X
We have anticipated a lot of new products to be revealed at this years CES, especially in the field of 3D printing. Makerbot did not disappoint. ...