Posted by: Jesse on: 10/31/2012 03:15 AM
This is a photo of a sidewalk artist putting the finishing touches on his crater drawing. This must take a lot of time and planning...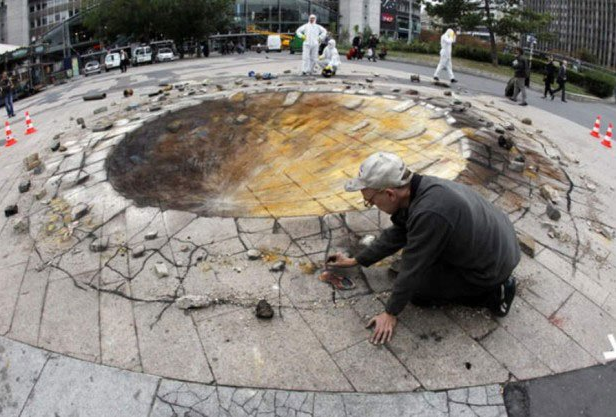 ---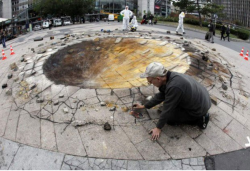 Comments
Related Stories
Stunning 3D Sidewalk Art By Kurt Wenner
This image was drawn by Kurt Wenner, a former NASA illustrator who has been crafting meticulous public illusions (moon pictures, maybe?) for 30 years....
Batman: Dark Knight Rises 3D Sidewalk Art of Gotham City
Here is another awesome 3D sidewalk creation by an artist in Madrid, Spain. The art was made to celebrate the IMAX release this Friday in Europe....