Posted by: Jim on: 01/28/2013 11:48 PM
With plans to integrate the COWEB figurine business into the Cubify platform.
3D Systems announced it has acquired Paris based start-up COWEB, that creates consumer customized 3D printed products and collectibles. 3D Systems plans to offer these personalized figures through the company's proprietary content hosting and publishing platform, Cubify, which includes full Digital Rights Management, DRM.

COWEB's online tools create licensed collectibles as well as a wide range of original custom figurines that can be personalized and 3D printed in full color, using uploaded photos. When integrated into 3D Systems' powerful Cubify hosting platform, these capabilities enable creative collaborations like the one previewed earlier in the week at CES between CBS's Star Trek franchise and 3D Systems, which invites Star Trek fans globally to personalize their favorite Original Series character, 3D print it in the cloud in full color and have it mailed right to their homes.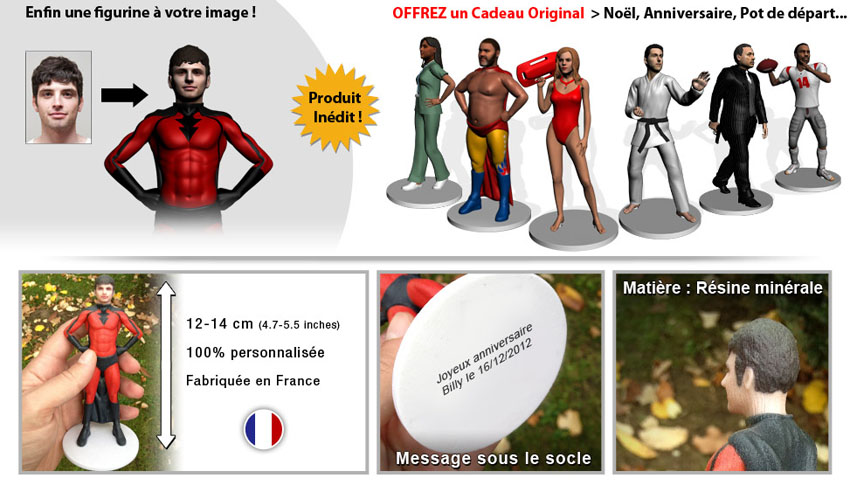 "COWEB's creative approach to delivering unique products to a growing consumer audience matches up perfectly with the Cubify platform. We look forward to welcoming the COWEB team to 3D Systems' Cubify where fans and consumers alike can actually co-create new and unique, one-of-a-kind products," said Sarah Stocker, Senior Director, Consumer Solutions Business, 3D Systems.
---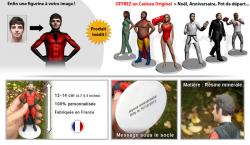 Comments
Related Stories
3D Systems announces a new, one-of-a-kind 3D printed guitar, the Americana.
Designed buy Cubify artist Olaf Diegel 'The Americana' was inspired by his love for New York City ...
3D Systems Expands Hearing Aid Production To Its Latest ProJet 3D Printer
3D Systems nnounced today the immediate availability of Dreve FotoTec hearing aid material for use in its best in class ProJet® 6000 professional 3D printer. ...
3D Systems Corporation Reports Record Quarterly Revenue and Gross Profit Margin
Record Quarterly Revenue and raises estimates. ...
3D Systems' VisiJet Jewel Automates Jewelry Manufacturing
Cast your bling at home. ...
3D Systems' New ProJet 5000 Delivers Large Format Precision Plus Speed
3D Systems Corporation announces the new ProJet™ 5000 large format professional 3D printer. ...
3D Systems' Cube® Home 3D Printer Named Cool By Stuff Magazine
3D Home printing... I want one. ......