Posted by: Jim on: 04/14/2014 04:40 PM
The Internet has lately been abuzz with news of Facebook's
recent acquisition
of a virtual reality company called Oculus that has developed a nifty virtual reality (VR) device called the Rift that feeds high-resolution, position-sensitive images to the user.
In comments made after announcing the €2 billion dollar deal, Facebook CEO Mark Zuckerberg said that his company will be actively seeking to develop the technology so that it will be useful for more practical activities besides gaming.
In this article we list some suggestions to Mr Zuckerberg about how VR could be used to help make our everyday life a bit easier.
Hassle-free clothes shopping

The scene is never pretty when out clothes shopping, especially with children and a reluctant partner in tow.

Thanks to 3D augmented reality (AR), finding the perfect dress may soon be a cinch.

Gone are the days when you had to haul several different sizes of the same item and strip down to near-naked in the fitting room.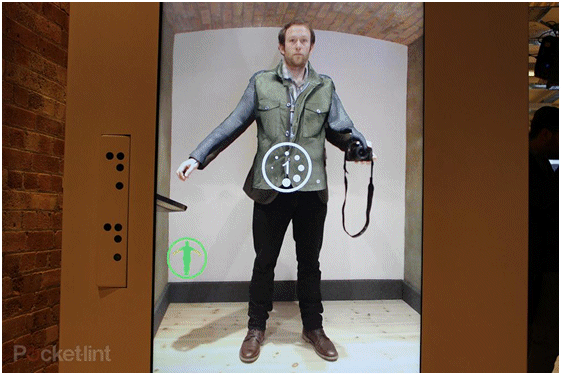 Image credit: Pocketlint.com




Fashion 3D has recently showcased its AR technology at the Flux Innovation Lounge in London, where tech journalists and curious onlookers could walk up to a mirror and virtually see themselves wearing any kind of dress they fancied.

And the best part? The technology developed by Fashion 3D is capable to accurately replicating the tightness of a piece of clothing by making the reflection move slower or faster depending on how the clothes would fit.

This AR clothes fitting technology is nearly instantaneous and the developers claim that it will save up time, increase customer turnover, as well as cutting down on theft.

Taking the guesswork out of ordering food

After a whole morning lugging around shopping bags full of the clothes and shoes you bought, it's time to grab lunch and get some energy for the next round of shopping.

Sitting down at the café, you pick up the menu and scan it to find something that tickles your fancy.

But what if you're abroad and you don't understand the language?

Sure, there may be a couple of teeny tiny photos giving you an idea of what the food looks like here, but what if you could really see it in front of you?

Enter, the augmented reality restaurant menu.





By using your mobile device to scan the menu and hovering your finger over the plate that interests you, you'll be able to see a 3D image of what it looks like. Perfect to check portion size or to see if there are any ingredients you don't like!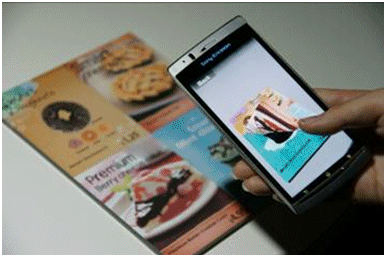 Image credit: phys.org / Sony



In the future, an electronic menu will also be able to take your order directly from the menu, so the only thing you'll have to worry about is how good the food tastes, and its effect on your waistline!

Effortless calorie counting

If calorie counting is too much of a hassle for you, then that's a job you could also delegate to your virtual reality device.

In fact, there have been a number of patents filed already for inventions that use VR techniques to calculate the number of calories a food item has based on its appearance and then overlaying the relevant information onto the plate using augmented reality.

Integrating this kind of technology with a portable device like Google Glass would definitely be a boon to the millions of people struggling to get in shape.

No more waiting for a doctor's appointment

Another thing that bothers us a lot is having to wait in line for a doctor's appointment.

Not only is the doctor never in - and you have to wait for ages until the line starts moving - but the place is full of people coughing and spreading germs, making the experience even more unbearable.

One of the exciting consequences of Facebook's recent acquisition of the VR technology developed by Oculus is the willingness of the company to experiment with applying VR in practical scenarios like health care.

By simply donning your VR headset you can immediately get in contact with a physician wearing a similar device.

3D video capturing devices could then recreate a realistic avatar of your body, which would enable a doctor to conduct more thorough examinations and make better diagnosis.

The potential of VR technology in this area is immense and although the costs will be prohibitive at first, cheaper devices will eventually spread health care to even the most inaccessible regions.

Conclusion

There are myriad ways how virtual and augmented reality could change our world in the future, and in this article we only had enough space to touch upon a few of them.

What other practical things can VR and AR help humans accomplish easier? Pick up girls? Sit for job interviews?

Let us know in the comments below.

Comments