Posted by: Jesse on: 04/02/2013 06:16 PM
Here at 3DGeeks, we track a lot of patents for a lot of crazy things. This has to be one of the craziest - yet also one of the most plausible.
First, the details. The patent shows a phone that is made from an open-ended transparent body that features a full wrap-around display with flexible (and transparent) AMOLED screen. Since both the front and rear screen layer could be used, the device could create a depth-layered image offering a semi-3D effect. The new iPhone will have no home button at all - replacing it will be an on-screen button with a multi-touch gesture.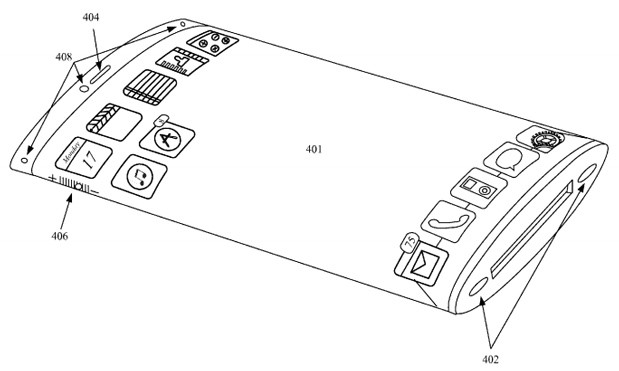 Its possible to build such a device, as we have already seen a few prototype transparent OLED phones kicking around. But when it will be built, for how much money, and if you really want to carry around an all-glass iPhone around will be the question(s).

See the patent " rel="nofollow">here.
Comments